12 Movies With Antiheroes Worth Rooting For That Are Streaming Now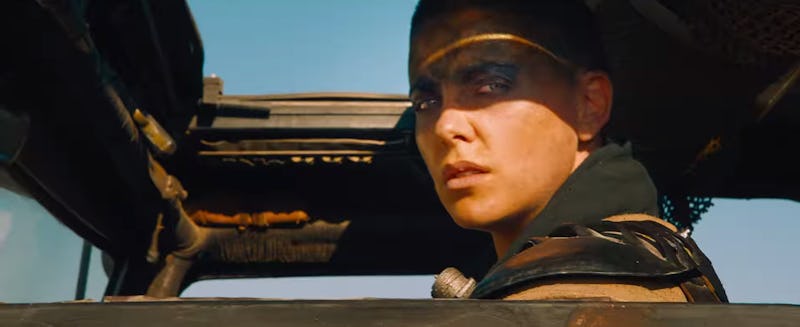 Warner Bros. Pictures
Movies featuring antiheroes try to show the depth behind their complex protagonists, but the best movies about antiheroes are the ones that get audiences to truly sympathize with their sometimes questionable actions. Traditional heroes in film are usually squeaky-clean and law-abiding to the letter. Antiheroes, on the other hand, are defined by their lack of those qualities. But that's what makes them more relatable: their willingness to get their hands dirty or exist in a gray moral area.
Consider: Furiosa (Charlize Theron), from Mad Max: Fury Road. She kills a lot of people in her quest to liberate the imprisoned women in Immortan Joe (Hugh Keays-Byrne)'s harem. She's the definition of scrappy and ruthless, but she has a moral code and there's depth to her, and it comes across over the course of the movie as she reveals her connections to Immortan Joe and the world beyond the desert.
Similarly, in 1988's Heathers, Veronica (Winona Ryder) is the protagonist, but her membership in her school's "mean girls" clique casts her in a darker light. She disapproves of their behavior, of course, but her initial unwillingness to take a stand against what is clearly bullying places her squarely in the antihero category. Moreover, as her boyfriend, J.D. (Christian Slater) begins to murder some of the other students he deems bullies, she becomes complicit in his activities. But in the end, she recognizes what she's doing in enabling his murder spree and turns her efforts to stopping him.
Most antiheroes worth rooting for are striving for some kind of redemption, and their emotional arcs are the basis of some great stories. Here are 12 of our all-time favorites and where to stream them.