12 Places To Donate To On Giving Tuesday This Week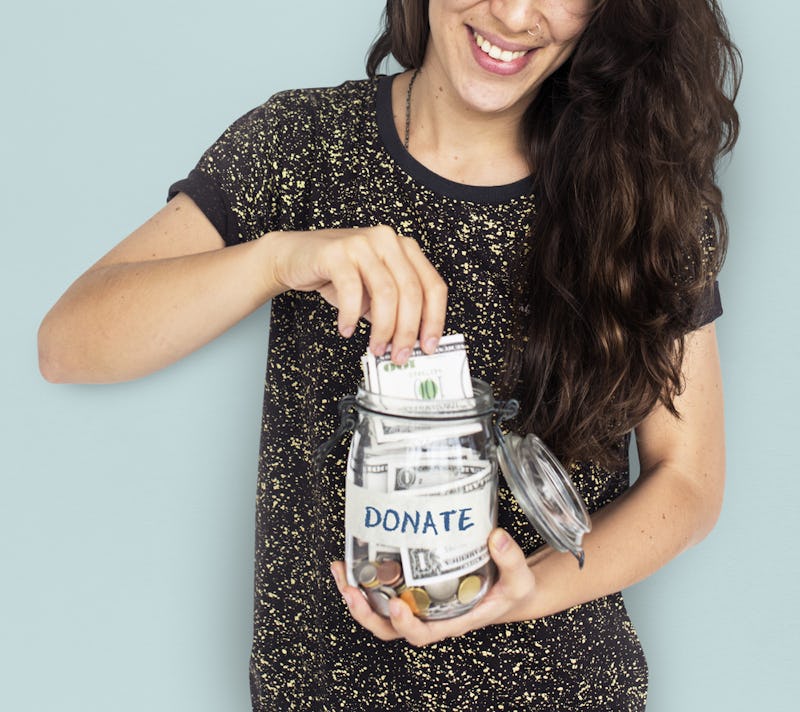 ShutterStock
The holidays are exciting, fun, and full of joy, but they also have a tendency to make people feel a bit gluttonous, especially in the weeks leading up to Christmas. Between all of the sales, the marketing, and the emphasis on picking out the perfect present to show someone you love them, or receiving the best gift from friends and family members, you can start to feel a little guilty for how much you're spending on material possessions. This feeling can intensify when you're reminded of all of the people out there who can't afford to spend that kind of money on unnecessary items. That's one reason that giving back this time of year feels so important to so many people, and luckily, Giving Tuesday comes at the best time. Giving Tuesday is a day dedicated to giving back to those in need. If you need some ideas on how to participate, there are a few places to donate to for Giving Tuesday that will put your money in the right place.
Giving Tuesday occurs the Tuesday after Thanksgiving each year (this year it's on Nov. 27), right after a day dedicated to eating as much food as possible, and the long shopping-filled weekend that is made up of Black Friday and Cyber Monday. The day was created by the team at the Belfer Center for Innovation & Social Impact at the 92nd Street Y, a cultural center in New York City. According to the website, it "connects diverse groups of individuals, communities and organizations around the world for one common purpose: to celebrate and encourage giving."
While you should obviously think about making donations and giving back all the time, it's normal to think about it more during the holiday season, when the difference between those who have it all and those who don't seems to be more pronounced. And if you're not sure where to start, Giving Tuesday is a great way to get going. If you're going to participate, be sure to use the hashtag #GivingTuesday, as this day is meant to "harness the potential of social media and the generosity of people around the world to bring about real change in their communities." This is your chance to give back and to use social media for good.
The organization behind Giving Tuesday encourages you to find local charities and events in your area to donate to, which is a great idea. If you can't think of any, below are a few more options to consider. Give what you can, and donate whenever you can - not just on this day.