Facts You Never Knew About Tom From 'Pump Rules'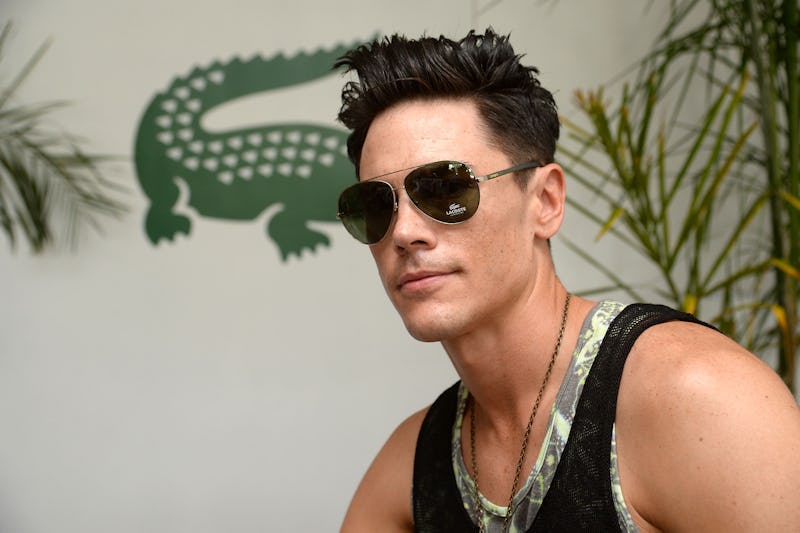 Chris Weeks/Getty Images Entertainment/Getty Images
For the most part, the Vanderpump Rules cast has no boundaries when it comes to sharing personal information. Fortunately for the viewers, a lot of that is scandalous drama for the TV show. But unfortunately, that means that we don't get a glimpse at the more "normal" fun facts about the cast. With that said, there are probably a lot of things you don't know about Tom Sandoval.
If you've been a dedicated Pump Rules viewer, you know a lot about Tom's dating and hairstyle history, but there is a lot more to him than those two aspects. After all, Tom has to be a pretty interesting guy in order to get cast on a reality TV show in the first place. Plus, there are so many people on the show at this point, that we really don't get to see enough of everyone. I really wish that the episodes were way longer than an hour. Sixty minutes just isn't enough to get to know the cast members.
Thank god for interviews and social media to provide some new information about our boy Tom. These are some things that even the biggest Vanderpump Rules fans might not know about Sandoval.
1. He Loaned Ryan Lewis His Blazer To Wear At The Grammy's
If it wasn't already clear that Sandoval had the biggest passion for fashion, then this anecdote seals the deal. Ryan Lewis wore Tom's actual blazer to the Grammy Awards in 2014.
2. He's Not Afraid To Sport Nail Polish
This is not really surprising since Tom has never shied away from anything beauty or fashion-related.
3. He's A Cardinals Fan
It's not super surprising that Tom is a Cardinals fan since he is from from St. Louis. Tom even threw out the first pitch at a Cardinals game.
4. He Loves Being An Uncle
This has to be one of the cutest photos I've ever seen, and I bet that Tom is a super sweet uncle.
5. He Enjoys Tom & Tom Spa Days
BFF's Tom Sandoval and Tom Schwartz have no shame when it comes to having a nice day at the spa. Real men wear robes.
6. He Can Play The Trumpet
Tom is a man of many talents and apparently one of those is playing the trumpet.
7. He First Rocked A Braid In May 2016
Now, braids have become one of Sandoval's signature looks, but according to Instagram, he first rocked the braid back in May 2016. Tom captioned this photo: "My first braid yo- when in Rome.. Gotta give props to @thejessemontana for talkin me into it."
8. He & Ariana Go To Coachella Every Year
If you want tips on what to wear or how to style your hair, then Tom and Ariana would be the perfect people to ask. These two Pump Rules stars have been to Coachella multiple times.
9. He's A Britney Fan
I mean, who isn't a Britney fan!? Plus, it's pretty dope that, apparently, he got to go to this concert for free. I am beyond jealous.
10. He Appeared On The First Season Of The Hills
Wow. As if Tom wasn't iconic enough as a reality TV star on Vanderpump Rules, he also had an appearance as a model on The Hills back in the day. I love it.
11. He Wears Makeup When He Films Pump Rules
In an interview with Jezebel, Tom admitted that he wears makeup to avoid that Jax Taylor look: "I have a concealer that I'll wear sometimes, just if I have any dark circles. And sometimes if it's hot, I'll throw on some powder to keep me from looking like Jax. Jax is always so sweaty and greasy looking." I'm sure he's not the only guy on reality TV who does this, but at least he admits it.
12. He Frequently "Walk Of Shames" From Schwartz's Place
During Bravo After Hours, Tom admitted that the journey from Schwartz's place is his most frequent "walk of shame". "You know what though? Every time I walk back from Schwartz's place, because I literally live like less than a block away from where Schwartz lives, it's too close to where I can't Uber." He also said, "It's a walk of shame pretty much every night I end up back at his place 'cause I have to walk home." That's best friendship.
Even though Tom is pretty forthcoming on Vanderpump Rules, there is still so much more to know about him aside from what we get to see on the show. I can see why he was the original "Number One Tom."