12 Fun Facts About 'Vanderpump Rules' Ariana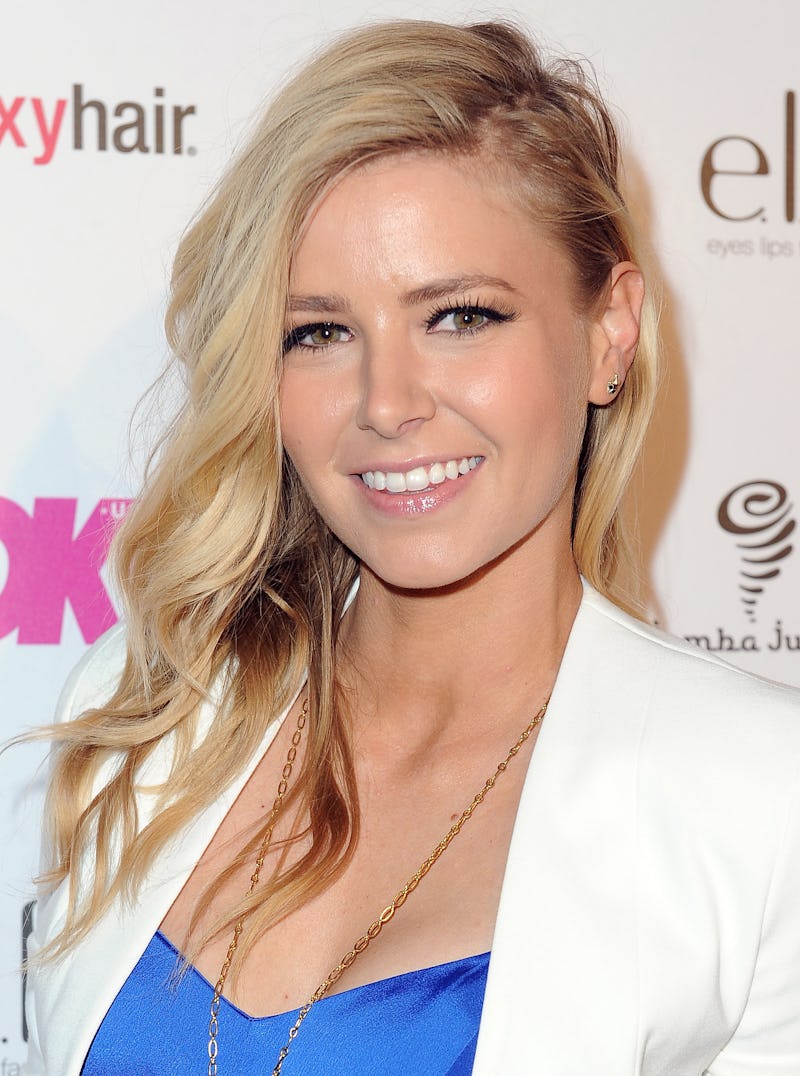 Angela Weiss/Getty Images Entertainment/Getty Images
It seems like a lot of reality stars expose everything about their lives on TV and social media, but there actually are a few that are quite elusive. Case in point, Vanderpump Rules star Ariana Madix really does not share too much on the show if you really think about it, aside from what we see of her relationship with Tom Sandoval. There really are a lot of things that you never knew about Ariana.
Unlike other cast members who share every little thing about their lives, Ariana is definitely more private in comparison. Sure, she gets her witty commentary in here and there, but it's usually about someone else's business. That's probably because she is too nice to stir up controversy herself. Nevertheless, the are plenty of interesting things about her that don't tread into controversial or TMI territory. Unfortunately, being a nice, well-rounded person just doesn't make for good reality TV episodes.
Still, we need people like Ariana on Vanderpump Rules because having someone to be "the normal one" is essential to balance things out. Ariana doesn't air out all of the details of her life so there are a lot of things that even the biggest super fans don't know about our girl.
1. She Is An Equestrian
Weirdly enough, Ariana's love of horses is not the most relevant topic on a show about waiters and bartenders who love to party. If you follow Ariana on Instagram you can see that she is a talented (and winning) equestrian who has had a long-time appreciation of horse.
2. She's Been Friends With Bobby From Below Deck Mediterranean Since High School
It seems like most reality TV stars end up becoming friends these days, but Ariana and Bobby Giancola from Below Deck Med were actually friends before reality TV. Ariana revealed that she and Bobby have been friends for 17 years in an Instagram post.
3. She Wants To Hang With Cameran From Southern Charm
I would absolutely love it if there was some sort of Vanderpump Rules and Southern Charm crossover show. At the very least, it seems like there is some definite friendship potential between Ariana and Cameran Eubanks since they've tweeted back and forth about their desire to hang out and snack together.
4. She Was A Disney Princess
It really doesn't surprise me that Ariana was once a Disney princess. She really does have that look with the long, flowing blonde hair. In response to a fan, Ariana tweeted that she played Cinderella, Ariel, and Aurora at Walt Disney World.
5. She Goes To Coachella Every Year
If you follow Ariana on social media, you know that she loves Coachella and that she has been present for the past couple years, complete with bikini tops, flash tattoos, and braided hair.
6. She Was On An Episode Of Anger Mangement
I cannot help wondering what Ariana and Charlie Sheen talked about between takes on the set of his show Anger Management while shooting the episode that Ariana appeared in. Hopefully, she opens up about this one day.
7. She Is A One Direction Fan
I totally get her on this one. Who doesn't like One Direction? I am obviously so jealous that Ariana got to meet Harry Styles and take a photo with him.
8. She Is A Britney Super Fan
As a Britney fanatic myself, I always relate to Ariana when she posts gifs and photos of the pop princess. Ariana is so dedicated that she even posted a screen shot to confirm that she pre-ordered Britney's last album, Glory. She's even referred to Britney as "Godney." That's definitely the mark of a super fan.
9. She Is A Cat Person
I've always felt like the cat people in this world are under-represented and they get an undeserved bad rap, but Ariana has no shame when it comes to her love of cats. She even put up a pic of her "favorite phone case," which was a cat flipping someone off. Hmmm, I wonder who those middle fingers could have been directed at.
10. She Snowboards
This isn't super surprising since Ariana does seem like a pretty active person on the show, but it's nice to know that she isn't just going on vacation to party.
11. She's A Drake Fan
Personally, I feel like there are Drake fans and then there are liars. Everyone likes Drake, or at the very least enjoys listening to one (or more) of his songs. Ariana has no shame when it comes to sharing her Drake fandom.
12. She Appeared On Season 1 Of Vanderpump Rules
This one super fans are probably aware of, but just in case you have more of a life than I do — or if you're just new to the show — Ariana actually did appear on Season 1. She was a backup dancer for her friend Scheana Marie Shay when she was trying to be a pop star. Thankfully, Ariana is in the forefront nowadays as a full-time cast member.
See, there is a lot more to Ariana than what the viewers get to see on Vanderpump Rules. Unfortunately, a lot of these cool things do not make the cut when it comes to the episodes.