13 Asian American & Pacific Islander Authors On The First Time They Saw Themselves In A Book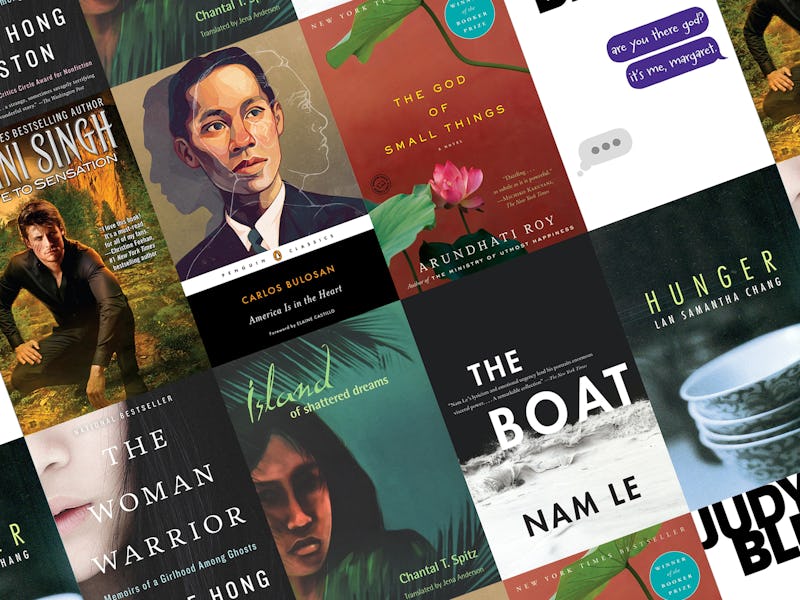 The past year has seen the publication of numerous brilliant works of fiction by Asian American and Pacific Islander authors, yet there are so many narratives still to be explored. There are 48 countries in Asia and three Oceanic sub-regions, and the experiences of those with heritages from these cultures vary dramatically from state to state, city to city, and individual to individual. The publishing world has only recently begun to catch up to the striking diversity of these experiences.
Bustle asked 13 Asian American and Pacific Islander authors about the first time they saw themselves in a book. Their answers are revealing. Just a few decades ago, there were fewer works of fiction in which readers might see themselves reflected. Some authors didn't see characters with whom they identified until they were already adults. Others may not have been looking for characters with a particular heritage. Some authors made do with makeshift glimpses of representation.
Today, authors are creating a phenomenal, heterogenous canon for readers. Books spring to life when readers read and talk about them. During the present moment, in which some seek to narrow what it means to be American, what it means to be us, it's more vital than ever to buy, read, and support these rich, pioneering works: