13 Spring Book Releases With Beautiful Covers That Will Make You Swoon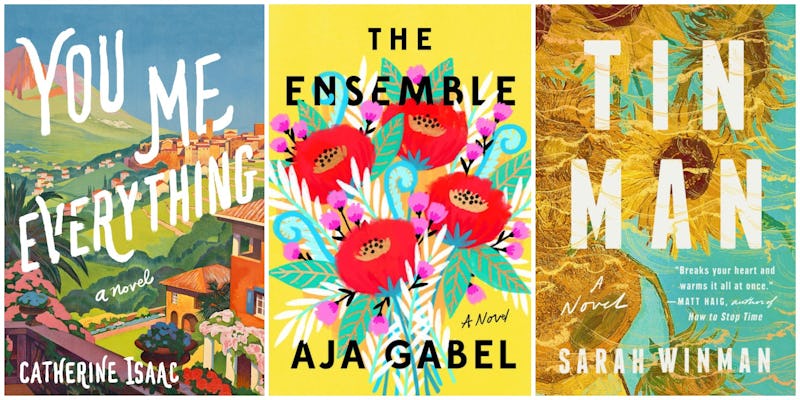 They say you shouldn't judge a book by its cover, but sometimes, it's hard not to — especially when they are as beautifully designed as some of this year's spring titles. If you're looking for books that are as incredible on the outside as they are on the inside, don't worry, because you have plenty to choose from.
Like the books themselves, jacket designs tend to follow certain trends. Some years, the focus is on broad themes like water or flowers; other times, the "it" look is more stylistic, like hand-drawn covers or retro designs. The trends are always changing, always evolving, and, it would seem, always becoming more and more breathtaking.
This year, publishers are putting out covers with bright illustrated florals, unique typography, and a lot of birds, both drawn and photographed. There are also plenty of brightly covered jackets, and, as always, a lot of black and white. When it comes to title design, this year's books are leaning towards bold yet minimalist fonts, and personally, I can't get enough.
Whether you are looking for your next read or searching for the perfect title to display on your coffee table, here are 13 beautifully designed spring books you can definitely judge by their cover.