If You're Obsessed With Book Covers, You're Going To Want To Visit This Upcoming Exhibit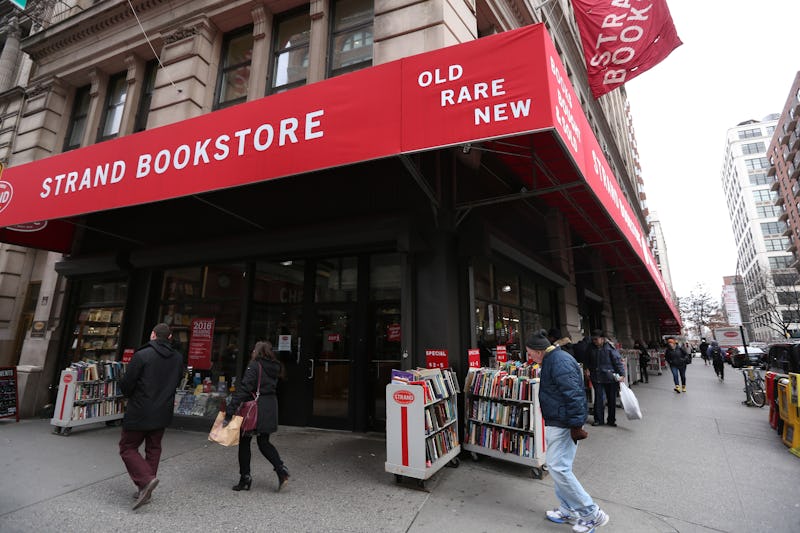 Rob Kim/Getty Images Entertainment/Getty Images
You've been told hundreds of times before not to judge a book by its cover, but this spring, publisher Penguin Random House is asking you to do exactly that. In partnership with Strand Book Store, the publisher is presenting Be My Cover, a stunning exhibit of 100 notable book covers from the last decade, and you can see them all in New York this May.
Featuring classic and contemporary titles alike, Be My Cover is a celebration of culture, creativity, innovation, and design in the publishing world and, more specifically, at Penguin Random House, the world's largest trade book publisher. The exhibit of 100 notable covers, which will be on display from May 11-23 in the Rare Book Room at Strand Book Store, consists of book covers published all over the globe within the last 10 years. Each one has been created by a select group of PRH creative designers and art directors from over 15 different imprints within the publishing house, including Peter Mendelsund, whose design credits include The Girl with the Dragon Tattoo, Jaya Miceli, the Art Director of Scribner behind Little Fires Everywhere, and Helen Yentus, the Art Director at Riverhead Books and one of PRINT Magazine's "20 Under 30."
Visitors of Be My Cover will be delighted to see some of their favorite books represented in their most beautiful contemporary forms. The titles on display include throwbacks like Herman Melville's Moby Dick and Leo Tolstoy's War and Peace, as well as new bestsellers like Brit Bennett's The Mothers and Haruki Murakami's The Strange Library.
"We are proud of our exceptional talent in cover design, which we share across regions," La Rocca said in the statement announcing Be My Cover. "Over the years, among the best creators of inspiring and innovative covers have worked among us and have reshaped the way we see and choose the books we read. Every day arresting covers are designed at Penguin Random House. This creativity is a foundational attribute of our company."
To celebrate the unique exhibit, curators La Rocca and Clemente will moderate a discussion with acclaimed designers Peter Mendelsund, Jaya Miceli, Oliver Munday and Helen Yentus. The event, which is part of New York City's annual celebration of design, NYCxDESIGN, will focus on each creators' design experience in the publishing world and center around contemporary cover design.
The ticketed event is scheduled for the evening of May 14th, and you can purchase admission at Strand Book Store registers beforehand, or at the time of the event in the Rare Book Room. You can also reserve your spot online: $15 grants admission for one and comes with a $15 gift card to be used in store.
If you can't make it to the exhibit's main event, don't worry, because Be My Cover is on view May 11-23 in Strand Book Store's Rare Book Room. Visitors can drop by anytime during retail hours to see the best in contemporary book design, and perhaps even be inspired to purchase a title or two to take home.
"Strand is honored to host Be My Cover and celebrate the fantastic works of designers that make bookselling and bookstores so special," said Leigh Altshuler, Communications Director for Strand Book Store, in a statement announcing the exhibit. "They say 'never judge a book by its cover', however, we're excited to be doing just that this May."