13 Books About Breakups & Heartbreak To Read When You Need A Little Healing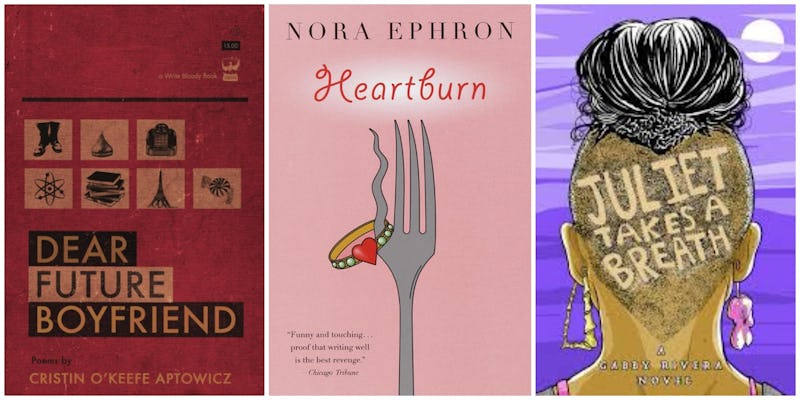 "The half-life of love is forever," or so Junot Díaz famously wrote in This Is How You Lose Her. (That book isn't on this list, because who wants to read about a cheating dude after a breakup?) Regardless of how I feel about its source, that brutal sentiment will ring painfully true for anyone who's just had their heart broken: When you're in the midst of a separation, it feels like you will never, ever stop loving the other person. Luckily, I can personally attest to the truth of that "time heals all wounds" adage, but unluckily, I can also personally attest to the truth of that "patience is a virtue" adage. And honestly, who feels virtuous after a breakup? So while you wait for patience and time to work their magic, I suggest you take matters into your own hands and nudge the healing forward by reading some books about breakups and heartbreak.
If you are anything like me, reading through these books will require that you carve out an entire afternoon for a good, long cry. But there's plenty of humor to be found in these books, and a lot of optimistic thinking about future love, too. Yes, all seven books deal with heartbreak, but more importantly, they deal with what comes after: the healing that makes you stronger, kinder, and braver — if you let it.
This article was originally published on