13 Fantasy Books With On-Page Queer Representation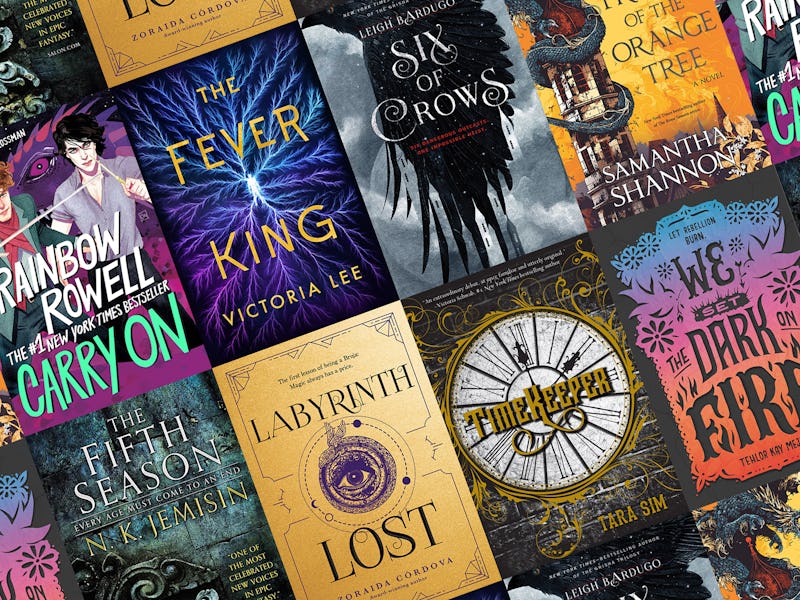 If you're looking for fantasy books with on-page queer representation, you're probably not looking toward Harry Potter — though its creator J.K. Rowling sure seems to want you to. The latest Harry Potter scandal stems from a comment made by the author to Vanity Fair on March 14 in which she asserted that there was a "sexual dimension" to Dumbledore and Grindelwald's relationship in the film Fantastic Beasts 2: The Crimes of Grindelwald, despite this sexual dynamic never once appearing on screen or in the books.
This is far from the first time that Rowling has misstepped when it comes to queer representation. While Rowling claimed in a 2007 interview that Dumbledore was gay and had fallen in love with Grindelwald, she nevertheless supported Fantastic Beasts director David Yates's decision to keep Dumbledore's sexuality off screen.
Whether Rowling herself truly believes any number of her characters to be gay, the fact remains: nowhere on page, stage, or screen has Rowling or her team ever made explicit mention of any character within the Wizarding World being queer. But there are countless other fantasy authors who have. These 13 books feature queer characters right there in the text, which is what readers truly deserve: