The 13 Feminist Books To Read Today, According To Women's March Organizers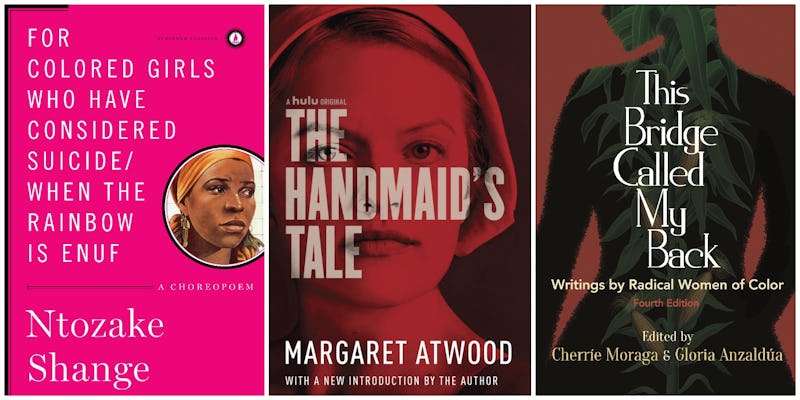 March 8 marks International Women's Day. On this day (and everyday, hopefully!) people across the world make it a priority to advance the rights of women of all backgrounds. This year's theme, #PressForProgress, encourages participants to advance gender parity by bringing together friends, colleagues, and communities:
"And while we know that gender parity won't happen overnight, the good news is that across the world women are making positive gains day by day. Plus, there's indeed a very strong and growing global movement of advocacy, activism and support. So we can't be complacent. Now, more than ever, there's a strong call-to-action to press forward and progress gender parity. A strong call to #PressForProgress. A strong call to motivate and unite friends, colleagues and whole communities to think, act and be gender inclusive."
Action, empathy, and education are all necessary in the fight for equality — and much of that begins with books. Bustle asked the organizers of the Women's March to name the feminist books they recommend to anyone looking to advance the fight for equality on International Women's Day and beyond. Here are 13 books (plus Together We Rise, the new book out from Women's March organizers!) to read this International Women's Day:
Together We Rise: Behind The Scenes At The Protest Heard Around The World, $19, Amazon