13 Friendly Dog Breeds That Don't Shed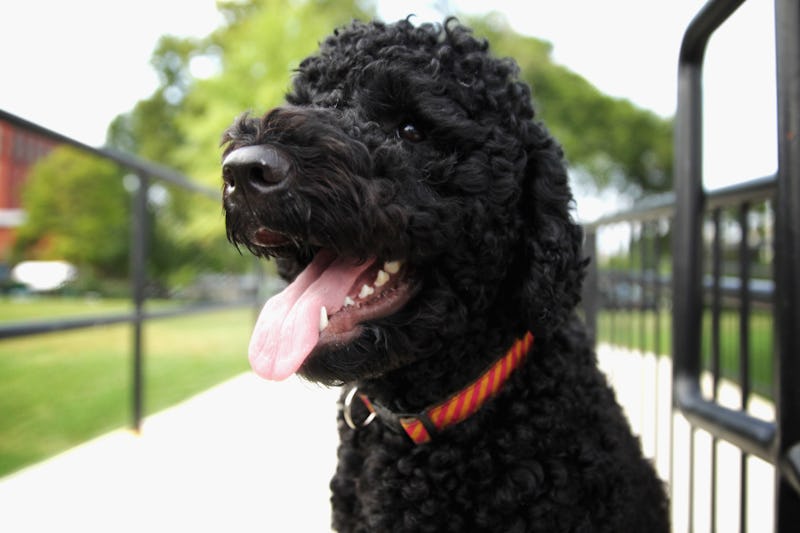 Alex Wong/Getty Images News/Getty Images
Dogs are great. Dog hair? Not so great, especially when it's, y'know, all over everything you own. But hey, guess what? There do exist a number of friendly dog breeds that don't shed — or at least, that shed very minimally. What's more, a lot of these breeds are also considered hypoallergenic, so they're less likely to cause problems for people with pet allergies. If you've been thinking about becoming a pupper parent, you could do worse than check out these options; not only are they cute and companionable, but also, your wardrobe and furniture will probably thank you for it.
First, though, a fundamental truth: All dogs with hair shed at least a little bit, and hypoallergenic dogs are not allergy-proof. Indeed, one study from 2011 explicitly found that so-called "hypoallergenic" dogs produce just as many allergens as non-hypoallergenic dogs do. However, some breeds do shed less than others — substantially less, in some cases — so if the idea of getting dog hair everywhere kind of freaks you out, but you still love dogs, there's still likely to be a furry pal out there just for you.
Besides, having a dog around has proven health benefits for humans: They can help with depression, reduce your stress levels, and even aid heart health. If you're thinking about adopting, these 13 breeds are both known for their sunny dispositions and their relatively low shedding habits. Could one of them be just the right companion for you? Maybe!