13 Harry Potter Spells For Summer In The UK, Because There's A Lot To Negotiate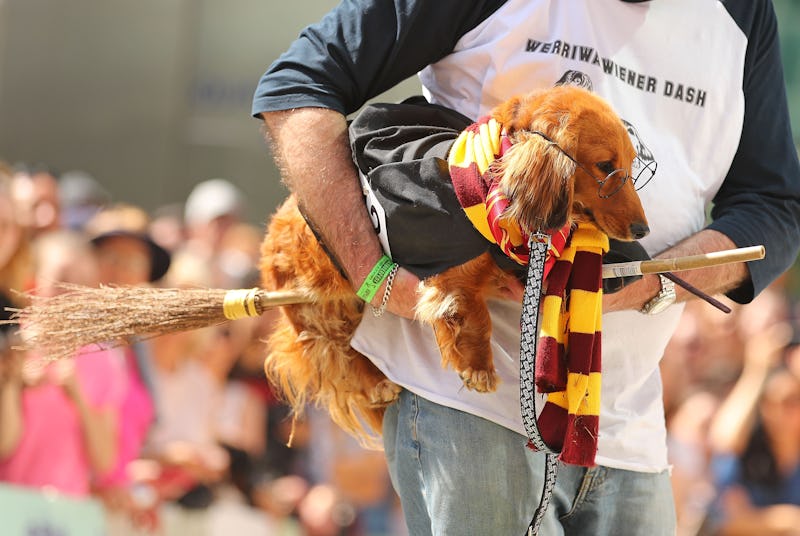 Scott Barbour/Getty Images News/Getty Images
Summer time is upon us. Finally! Whether you're an extreme outdoorsy campy type or a beach bum or just like lying down, It's a perfect time to pick up a book and get to it. It wasn't that long ago that each summer heralded the release of the latest Harry Potter book. Oh J. K. Rowling, thank you for filling our summers with adventure and emotional rollercoasters. We salute you, and wish we had the best Harry Potter spells for summer at our disposal as the warmer months roll on.
Summer is next level important to people living in the UK, especially after the gruelling, seemingly endless winter. I'm not sure how many beasts came from the east but I'm glad they've gone: summer time is here and the living is easy... or less hard, anyway. Forecasts are suggesting that this summer is going to be absolutely gorgeous and the remedy to cure all of our SADs.
The Harry Potter world offered spells for your every need. Got a problem? There's a spell for that. As much as I'm excited for the summer ahead, I also know British summer is about as reliable as phone signal on a train. So these are the spells that could really come in handy, am I right?