These 'Friends' Quotes Couldn't BE Any Funnier To A True Fan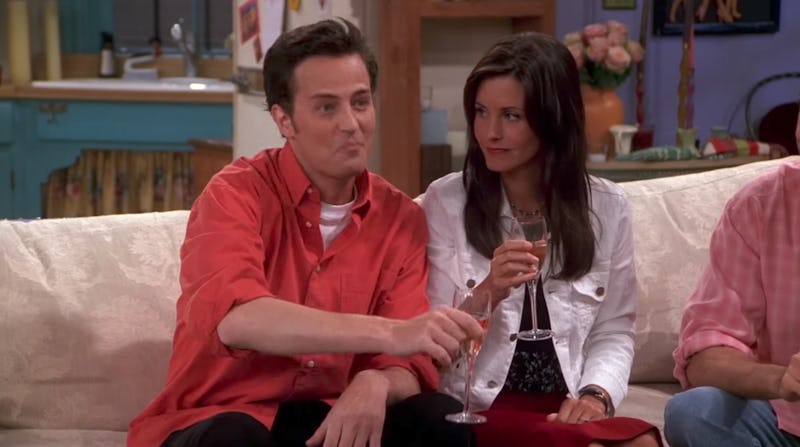 Warner Bros. Television Distribution
Some people watched it for the Sistine Chapel of hair that was "the Rachel," others for the rollercoaster of Ross's love life, but most of us were addicted to the show for the jokes. Just take it from these Friends quotes that are still funny even years after the show stopped airing new episodes. Believe it or not, there are still vast corners of the internet in denial about the comic stylings of Friends.
BuzzFeed argued that Friends wasn't "actually that funny," while, in Reddit's Confession section, users confess to that most scandalous of things: not totally getting the humor of one of the most popular sitcoms of all time. On the other hand, the experts begged to differ. As Entertainment Weekly reports, Friends won six Emmys, including the Outstanding Comedy Series award in 2002. However, it's worth noting that they were nominated for a staggering 62 Emmys, suggesting that the judging board thought they were funny, not the funniest, most years.
But don't let that stop you from fighting the good fight to defend the show's comedy. The most impressive aspect of Friends was that all of the lead characters had their own flavor of hilarity, not just Chandler (as you'd remembered). Read on for a stroll down memory lane.