13 Holiday Gift Ideas For Someone You Just Started Dating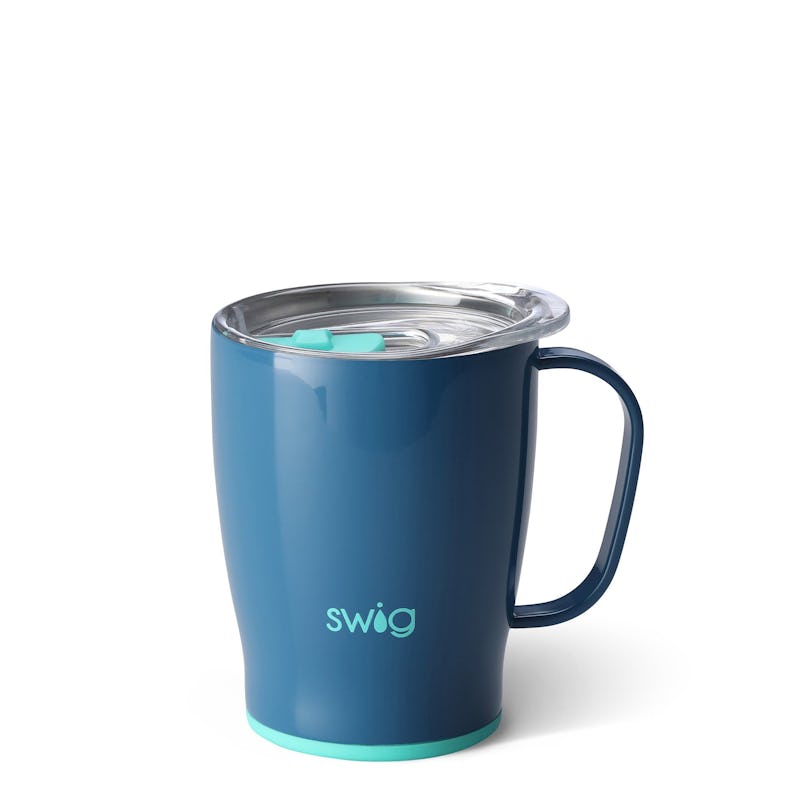 Swig
Gift-giving around the holidays can be challenging. After all, it's a fine line between giving the person something nice, but also useful. And if you're trying to figure out what to give someone you just started dating, you may be stumped: What's the right gift? What's too much?
Decluttr, a site that lets you sell your unwanted tech devices, surveyed 2,028 American consumers aged 18-65+ and found that the average person plans to spend $600 on holiday gifts this year. They also found that the average American spends 40 percent more on their significant other than is expected from their partners. However, if you use the "thought that counts" mentality, you certainly don't have to go into debt buying presents.
"I advise my clients to get a gift that is thoughtful and personalized to some degree, to show the person that you care and are paying attention," David Bennett, counselor and relationship expert with Double Trust Dating, tells Bustle. He says you shouldn't worry too much about money, and instead, focus more on getting them something that represents their interests and values.
Below, you'll find gift ideas for the person you've recently started dating, and perhaps the items will inspire even more ideas, too.