23 Women Reveal How Much They Really Spent on Holiday Gifts For The People In Their Lives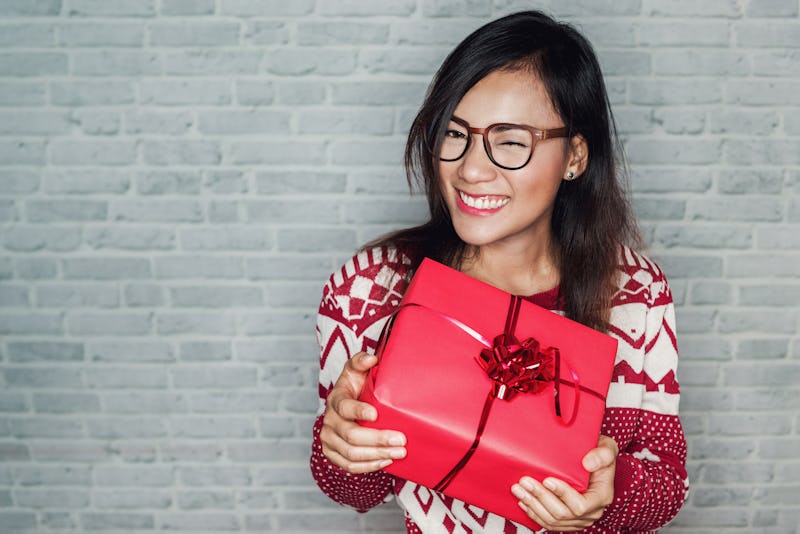 digitalchef/Fotolia
The holidays are usually one of the most expensive times of the year. While some people save up all year for December gifts and make elaborate spreadsheets, others shop last minute, without really having budgeted in advance. You probably know people who fall into both categories. But the amount people spend on holiday gifts can vary as much as the gifts themselves. For instance, you may spend a different amount on a gift for your boss than you would on one for your lifelong best friend. Plus, the gift for your BFF may be much more personal, given that you two have a history of reading each other's minds and knowing what the other would like most.
A new Bank of America survey of customers' spending and transaction history — which included more than 50 million active credit and debit cards — found that consumers who made a retail purchase last holiday season spent $1,143 on average. Gen Xers spent more than millennials — $1,307 versus $1,058, respectively. Meanwhile, baby boomers spent $1,125, while Gen Z spent less than all three groups, averaging $512.
As for where consumers were spending money, the average spend per customer broke down as follows: department stores: $196; clothing stores: $306; and electronics stores: $306.
So, as you can see, what people spend — and who they spend money on — varies greatly. Below, women reveal how much they spent on a holiday gift, and for whom. If you're seeking some holiday shopping inspo, look no further.