These 13 Inspirational Quotes Will Change Your Perspective On Dating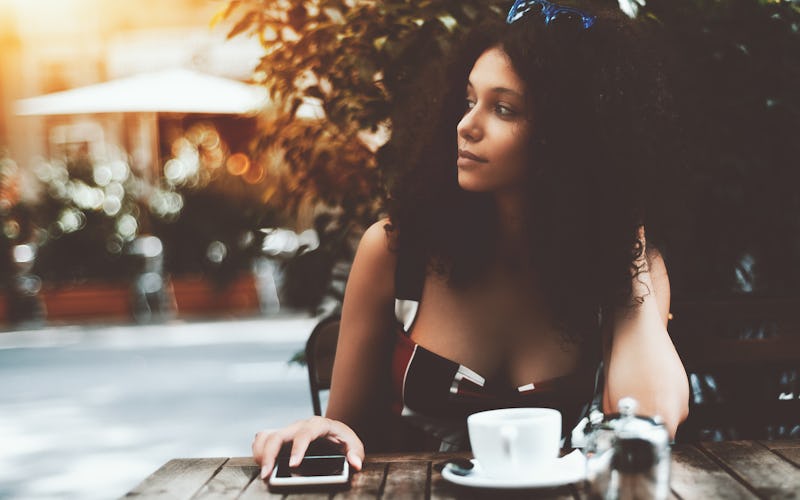 skyNext/Fotolia
Whether you've been on the dating-go-round for a month or for years, it can be easy to get into a dating rut. You start to feel like there's nobody out there for you or that you just can't handle another bad date. But once you get into this mindset, it can really hold you back.
"If someone has a negative attitude people can sense it from a mile away and most people do not want to be around it," life coach and author, Sarah E. Stewart, MSW, CPC, tells Bustle. "It is important to be positive even if you are on your one hundredth bad date."
If you find yourself feeling negative about your love life, it's important to find a way to change your perspective. That might mean taking a big step back and taking a break from dating altogether — and that's OK. But maybe you don't need a total break — you just need a little attitude shift.
If you feel like you need a change in perspective, here are some quotes on love, relationships, and being single that can help you reframe the way you look at dating.