9 Dating Habits Of People Who Find The Relationships They Want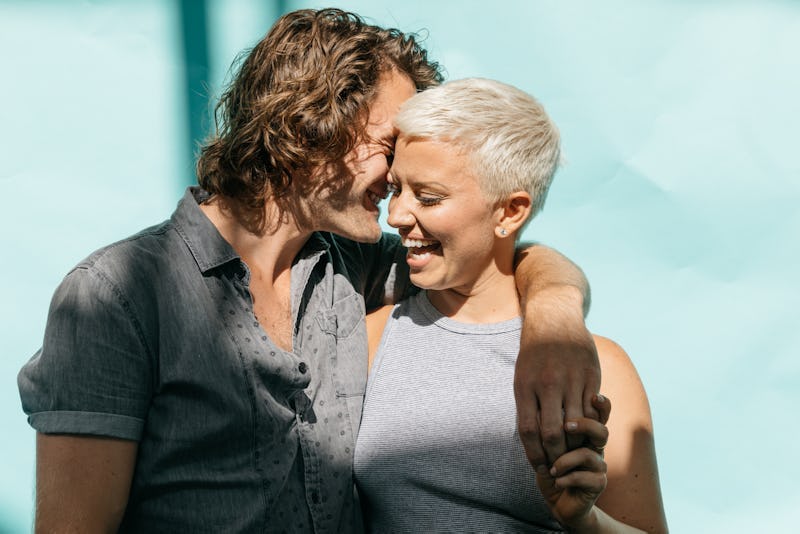 Ashley Batz/Bustle
When you're single and looking for love, the prospect of finding a healthy relationship can seem daunting. Whether you want to date the old-fashioned way or you prefer the process of modern dating — making a dating profile that stands out, combing through your matches, and of course, actually going out on dates — it can take a lot of time and effort to find a fulfilling relationship. While that might not be exactly what you want to hear, the good news is that dating, although challenging, can also be super fun and rewarding, particularly if you practice healthy dating habits.
But what does it even mean to have "healthy" habits when it comes to dating? Essentially, it boils down to being mindful — both of who you are as a person, and of what you want in another person. "You can't hit what you aren't aiming at, so step one would be to clarify your own goals, wants, needs, strengths, and weaknesses," Caleb Backe, health and wellness expert at Maple Holistics, tells Bustle. "The habit which facilitates this is being in a constant open dialogue with oneself. You may notice things you are doing wrong, and take steps to remedy the situation."
If you're serious about finding a long-term partner that's perfect for you, here are nine habits that people who find the relationships they want have in common, according to experts.