13 Love Experts Share The Dating Advice You Should Never Listen To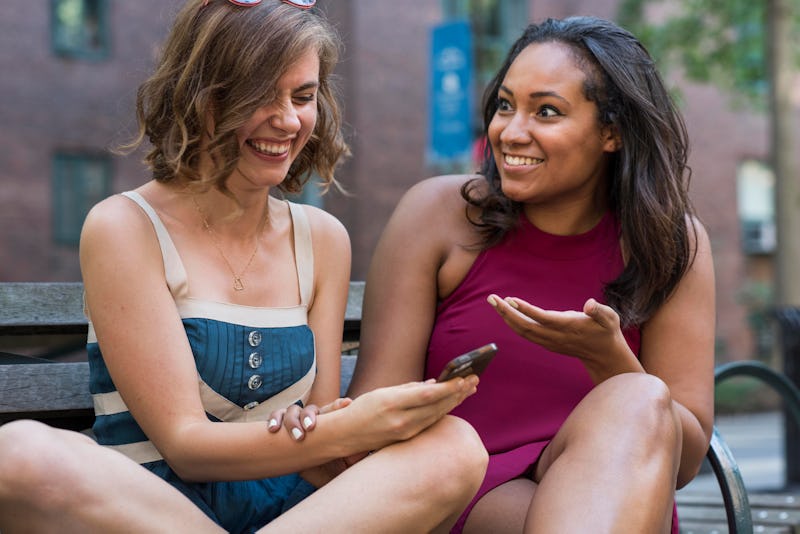 BDG Media, Inc.
Finding relationship advice is hard — scratch that, finding good relationship advice is hard. The truth is, relationship advice is everywhere. It's all over the internet, it's in so many magazines, and you're probably getting it from your family and friends — maybe even from people you hardly know. But just because someone is putting relationship advice out there, doesn't mean it's worth taking. Even when someone means well, they don't always know or understand what's going on in your life.
"Friends can be a great source of relationship advice so long as you recognize that their 'wisdom' has its limits," certified counselor Jonathan Bennett tells Bustle. "Everyone is in a unique situation. What worked for your friends might not work for you. So, while you can certainly try the suggestions of your friends, don't assume that theirs is the only way."
And while some bad relationship advice can be laughable, bad relationship advice can also do a lot of damage. If you're inexperienced or vulnerable, it's natural to trust the advice of someone who seems more experienced or just more sure of themselves. But before you take it at face value, it's important think long and hard about whether it actually makes sense to you. It's important to see things through fresh eyes and listen to the people who have your best interests at heart, but you don't necessarily have to act. Ultimately, you're the only one in your shoes.
And some of the bad dating advice out there is truly terrible. Here are dating experts on the worst piece of dating advice they've heard — it's a good reminder of why you need to trust your instincts.