13 Perfect GIFs Of All The Ridiculous Exercises In 'Marvelous Mrs. Maisel'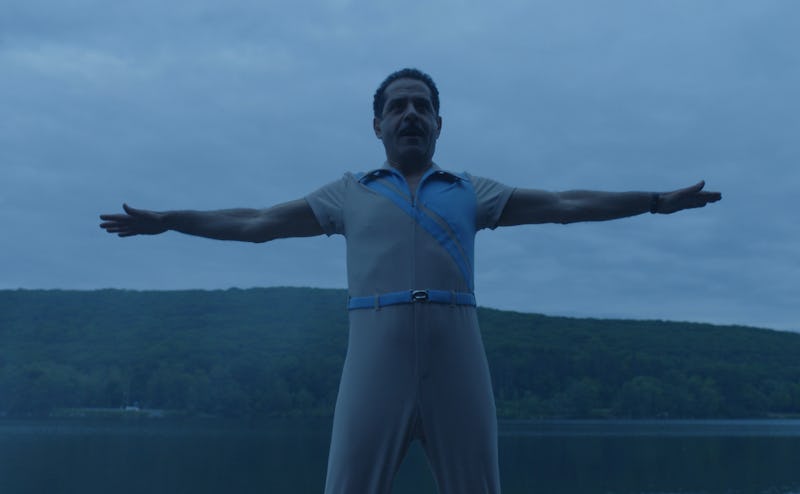 Courtesy of Amazon Prime
As a show set in the mid-century, there are a lot of ridiculous, antiquated things in The Marvelous Mrs. Maisel: Midge's (Rachel Brosnahan) diaphragm, Abe's (Tony Shalhoub) romper, pretty much everything about Midge's bedtime and morning regimen while she was married to Joel. But one of the most entertaining to watch is all the absurd exercises the characters have tried throughout the past three seasons.
Though there were gyms in existence during the 1960s (the so-called "Godfather of Fitness" Jack Lalanne opened what is believed to be the first U.S. health club in 1939), the fitness craze didn't take off in earnest until the '80s, which meant many people (read: women) resorted to some....interesting tactics in order to live up to the intense beauty standards of the time. In this Vox article, for example, you will find a picture of a woman lying upside down on an ironing board in order to "exercise her hair."
Midge has yet to take it that far (though she does record her measurements daily), but the aerobics classes she attends with Imogene are certainly a sight to behold, and have become increasingly silly as the show has progressed. With that in mind, here are the best 13 exercises so far, ranked by effectiveness. Tits up!