13 Movies About Women Criminals That Are So Fun To Watch, It Should Be Illegal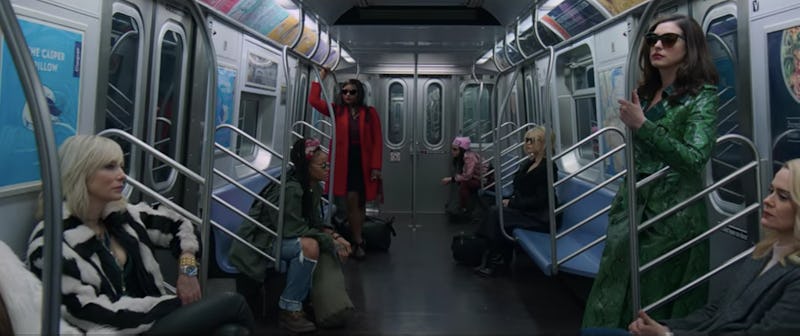 Warner Bros. Pictures
There's so much to love and enjoy about watching women break the law on the big screen. In theaters Aug. 9, The Kitchen, starring Elisabeth Moss, Tiffany Haddish, and Melissa McCarthy as a trio of wives who are forced to take over their neighborhood's branch of the Irish mob after their gangster husbands are busted and sent to prison, is a new release to add the list. But this trope runs deep in film history, with a lot of classics and underrated gems featuring women as law-breaking, unexpected antiheroes who, for their own reasons, turn to a life of crime. So we've rounded up 13 movies about women criminals for you to check out now.
While some of them do have nefarious intentions, it's important to note that this list doesn't include movies in which women play straight-up villains. It's a slight difference, but an important one nonetheless. Consider Ocean's 8. The women pulling an intricate heist at the Met Gala are definitely thieves, but they're hardly the "bad guys" in the traditional sense. They are the protagonists — the ones the audience wants to cheer for while they do "bad" things and stick it to their enemies. The Kill Bill movies feature women on both sides of the hustle, so to speak; Beatrix (Uma Thurman) is herself a former assassin, and she's on a revenge spree against the team who were sent to kill her on her wedding day, a team that also includes a handful of women who are undoubtedly villains.
In nearly all cases, these films explore or implement an aspect of life that is reality for anybody who isn't a man: relative obscurity. "A Him gets noticed, a Her gets ignored," Debbie (Sandra Bullock) tells her crew in Ocean's 8. "And for once, we'd like to be ignored." Within that forced obscurity, many of these women are able to operate relatively unbothered. It's a power fantasy that the women in the audience can share.
This is the kind of moral grey area we're dealing with, so keep on reading for more badass women on a quest for their own kind of justice.