13 Movies To Watch If You're Obsessed With Netflix's 'Nailed It!'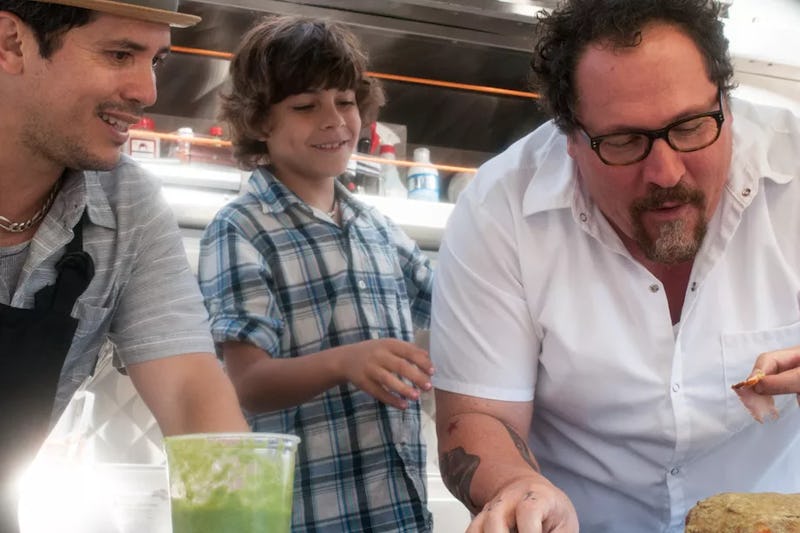 Open Road Media
A self-described "two parts baking contest, one part hot mess," Netflix's Nailed It! magically transforms Pinterest-perfect sour grapes into delicious schadenfreude as sub-amateur "bakers" remake edible masterpieces for cash prizes and bragging rights. The feel-good reality series about baking bad has laughs, sarcasm, competition, plenty of screw-ups, and it just wrapped up its second season. Fear not, the show's already been picked up for a third, but if you just can't wait until the fall to catch even more cooking chicanery, here are 13 movies to watch if you love Nailed It! that'll satisfy your sweet n' sour tooth.
These films mostly center around food, but a few focus more on the well-meaning amateurs that just can't get it together, like What We Do In The Shadows' awkward vampire trio sharing an apartment, or The Lobster's singles painfully trying to pair off, hunt escapees, or face mandatory animal transformation. Some manage both, like Eating Raoul's chaste married couple who turn to luring and murdering fetish-obsessed clients to fund their dream of opening a bed and breakfast, or Meals on Wheels' expert food truck team up who bumble into amateur detective and rescue work when they get tangled up with a mysterious young woman.
Consider this a sampler platter of the kind of sarcastic, sweet, horrifying and hilarious results Nailed It! is known for, and before you know it, whip-smart host Nicole Byer will be back to deliver more of the same.