13 Nonfiction Books About The History-Making Women You Didn't Learn About In School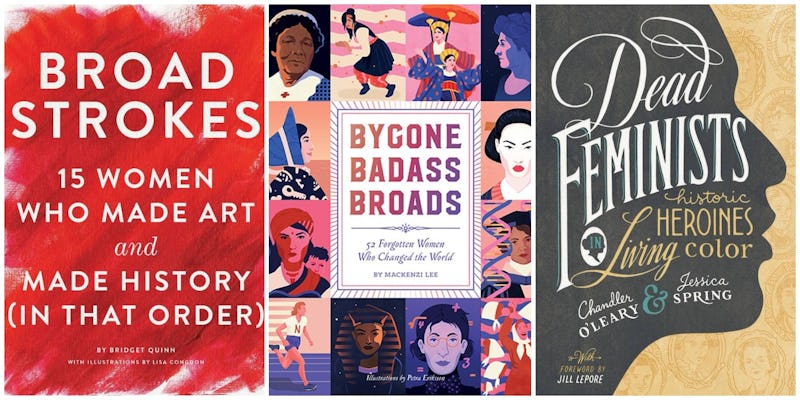 I am always in the market for more nonfiction books about women, but I have to admit that I feel a particular urge to pick a new one up whenever Women's History Month rolls around. But with so many options from biographies to memoirs to essay collections, there just isn't enough time in the month to learn enough about all the different badass women out there. So this March, I'm going to be focusing in on a couple of books that have collected the stories of incredible women throughout history — from scientists and inventors to politicians and activists. If you're hoping to use Women's History Month this year to catch up on the stories of some women that your history classes might have missed, there are a healthy handful of books out there that are perfect for you.
The 15 picks below contain the lives of multiple different women in their pages. Picking up even one of this stack will give you a the introduction to tons of great women that you'll no doubt want to do even more research on once you're done. Because you can never have too many female role models in your life, now more than ever, be sure to make some room for these fierce women on your TBR this month.