13 Pet Names Inspired By Starbucks That You Will Love A Latte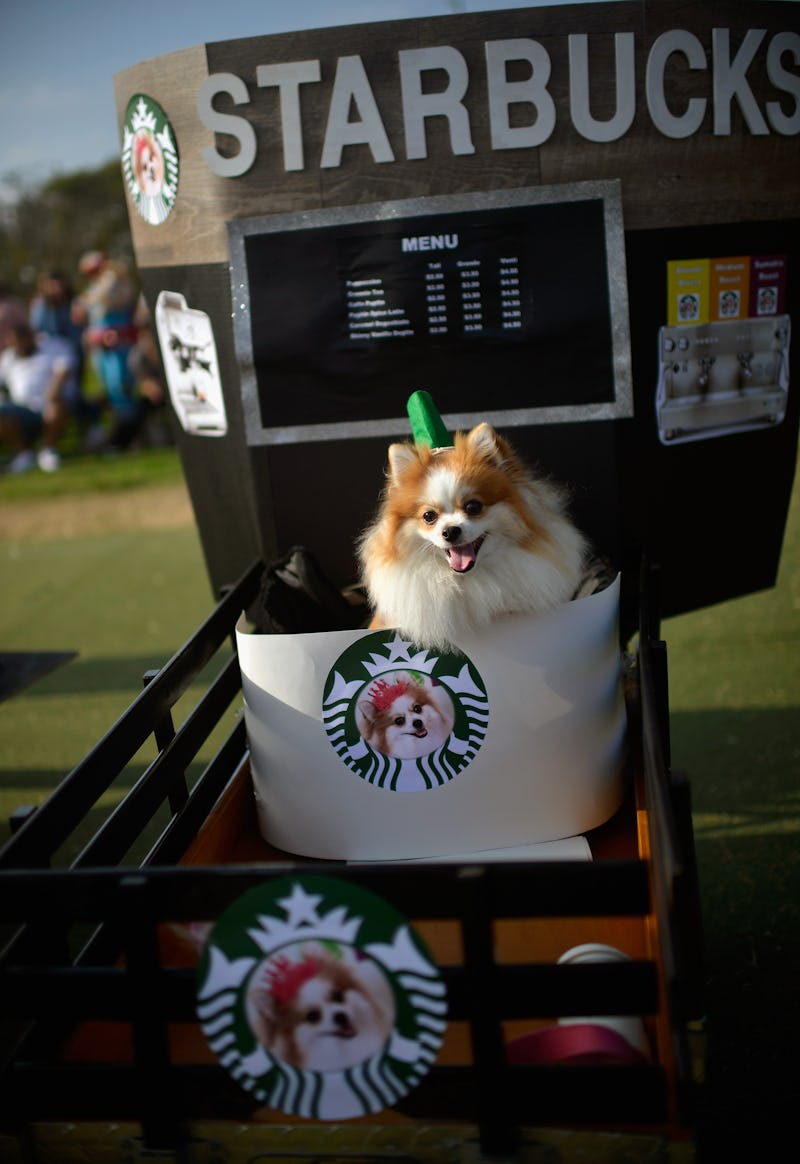 Chelsea Guglielmino/Getty Images Entertainment/Getty Images
Starbucks is a lifestyle. And so when it comes time to name the latest addition to your family, why not turn to the coffee house for a little inspiration? Yes, there are a dog and cat names inspired by Starbucks that you will love a latte. Love for Starbucks is so real, it makes perfect sense to ~officially~ make it a part of the family.
Have you ever heard orders being called out as you wait for yours at Starbucks and thought, "Hey, that would be a cute name for a dog"? Same. And if you haven't, start taking notes! A Grande Iced Mocha has a nice ring to it. "Fred" and "Max" and "Rex" are cute names for your Golden Retriever, but you'll never forget a doggo named "Nitro."
Your obsession with Pumpkin Spice Lattes is serious when you bestow the legendary fall coffee order upon your mutt or cat. It's also sort of brilliant. Naming your pet after an iconic seasonal latte means you can enjoy a PSL year round — just in a different, cuter way. Even though there are a number of Starbucks inspired names perfect for your kitten or rescue dog, here are a few cute ideas to get you started.