13 Podcasts To Listen To During Black History Month (And Every Month)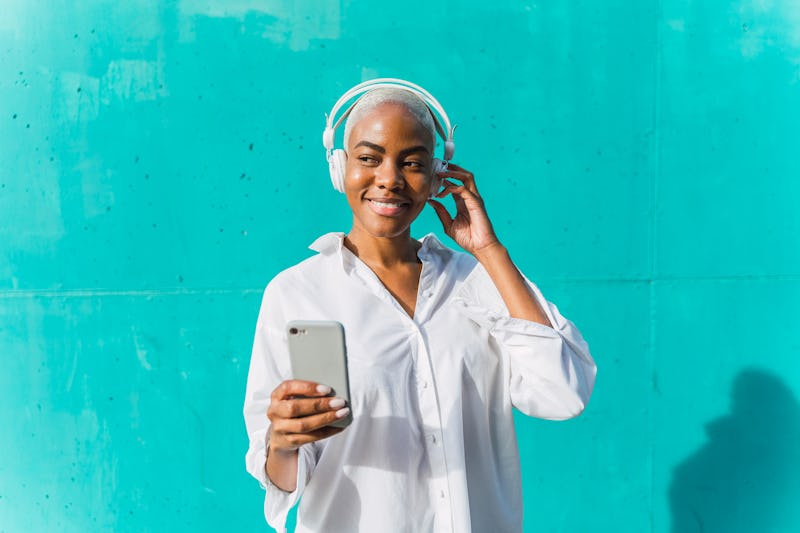 Westend61/Westend61/Getty Images
Whether you're interested in learning Black history facts you weren't taught in school, or soaking in discussions about social issues and pop culture, there are countless ways to educate yourself. You could read books like Saeed Jones' How We Fight For Our Lives, a memoir about coming of age as a gay Black man, and spend a Saturday at the National Museum of African American History and Culture (or another black history museum near you). If you prefer listening, consider podcasts during Black History Month, and in doing so, support Black artists and journalists.
Back in 2012, NPR touched on the history of Black voices in radio when it remembered "pioneer" Harold (Hal) Jackson, one of the first well-known Black sports announcers. Jackson had multiple shows in New York City in the '40s, and went on to cofound Inner City Broadcasting, one of the first media companies owned entirely by Black people. And this story only scratches the surface. Since then, Black disc jockeys, radio hosts, and podcasters have not only followed suit, but have also paved their own ways in the media world.
Here are 13 podcasts that should make it to your Black History Month must-listen playlist. They cover everything from becoming an adult as a Black woman to staying safe as a Black activist and more.