People On Reddit Are Sharing Why They Left In The Middle Of A Date & It's So Uncomfortable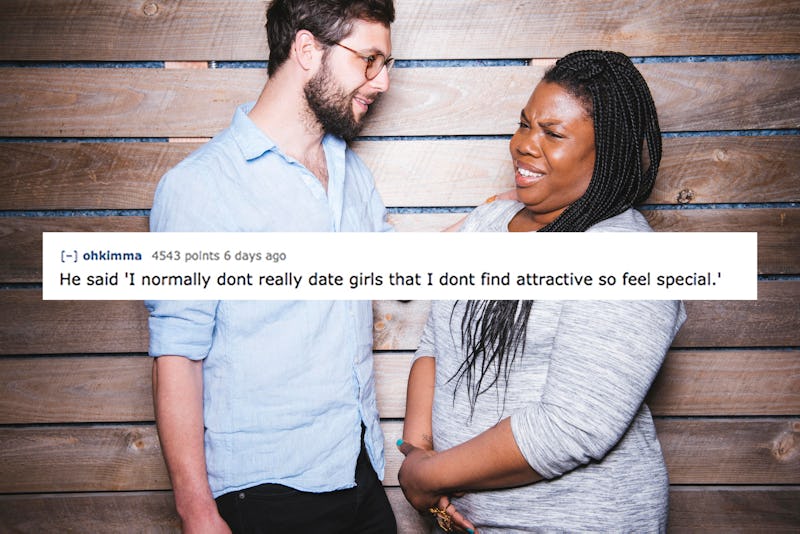 BDG Media, Inc.
It's not unusual to have a bad date. So many of us have been there — it's awkward and you just want the floor to swallow you up. Even when it's going pretty OK, it can still be not all that fun to sit through — especially a first date.
"For the most part, first dates are incredibly pressured, self-conscious experiences where you are often preoccupied through the whole experience about how you are coming across to the other person," Rhonda Milrad, Founder and Chief Relationship Advisor of Relationup, tells Bustle. "It is actually hard to focus on getting to know your date because you are so focused on your date's reaction to you."
So if you've been there before, don't feel bad, because plenty of people have been in your shoes. How bad can a date get? For some folks, a bad date was bad enough that they actually get up and walk out of a date, which I thought only happened in the movies. In a recent Reddit thread people shared what went so wrong that they had to get up and leave — and it makes for some pretty amazing reading.
Sure it's awkward and cringeworthy, but reading their responses may make some of your bad dates pale in comparison. Here's how bad things can get, according to Reddit users.