13 Sex Toys To Give Yourself This Valentine's Day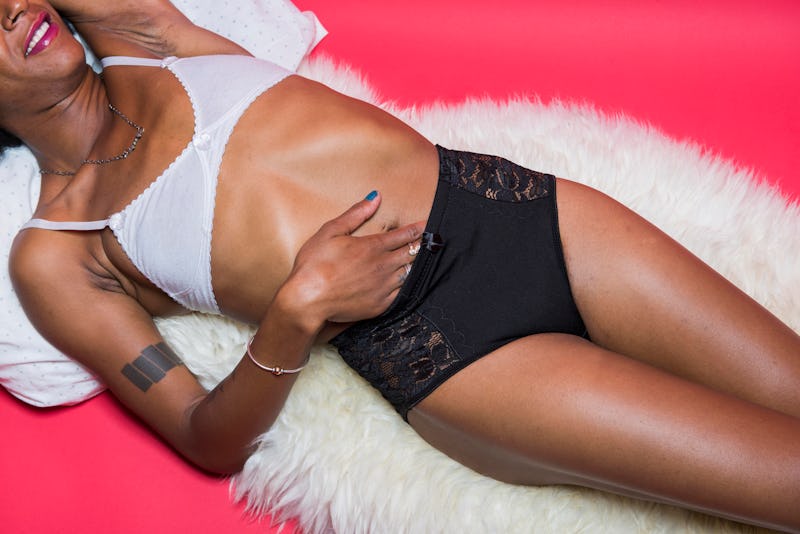 BDG Media, Inc.
February might have just gotten started, but somehow Valentine's Day is already looming right around the corner — which could be very welcome or very unwelcome news, depending on whether you'll be single or taken this Valentine's Day. But honestly, who says you have to be in a relationship to have a romantic, intimate Valentine's Day? There's no kind of pleasure like self-pleasure, and if you're interested in romancing *yourself* this year, there are plenty of great sex toys to get yourself for Valentine's Day and ensure that every day of the foreseeable future will be pleasure-packed.
"Discovering pleasure is really about discovering what your body can do; self-pleasure is a way of exploring and learning about just how amazing it is to be a woman," Stephanie Alys, co-founder and Chief Pleasure Officer of MysteryVibe, tells Bustle. "[And] Valentine's Day is the perfect time to do that sort of exploration."
Exploring your body through masturbation is a great way to get in touch with yourself and your sexuality, and there's no better time to make that a priority than the ~sexiest~ day of the year. If you want to gift something to yourself this Valentine's Day, here are 13 amazing sex toys that will make sure you stay satisfied for all the Valentine's Days that are yet to come — regardless of your relationship status.