11 Sex Toys To Try With A Partner This Valentine's Day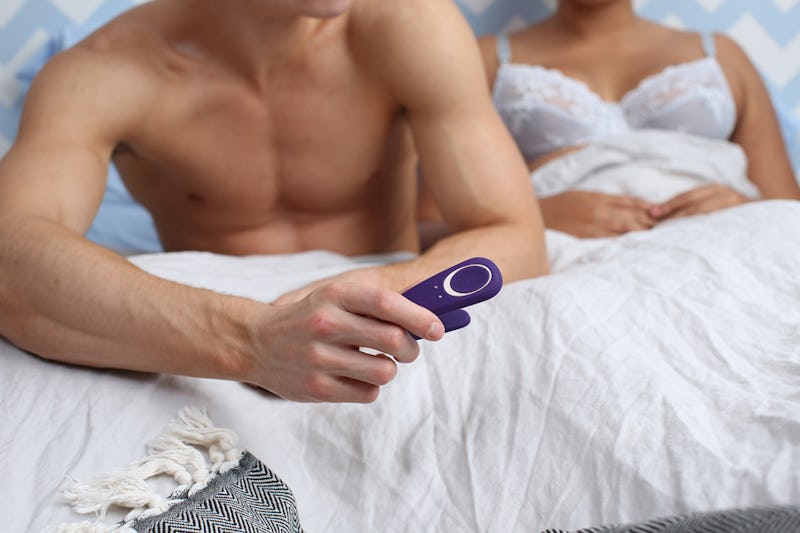 Ashley Batz/Bustle
With Valentine's Day around the corner, you might be shopping for chocolates, flowers, and cards. Or, you could start shopping for sex toys — because, let's face it, that's much more fun. But what sex toys should you use with your partner on Valentine's Day?
"Using a sex toy with a partner is often a powerful way to intensify intimacy," Paula Pana of Peep Show Toys tells Bustle. "That is particularly true if it is the first time introducing a toy into a relationship. By communicating your desires and needs and then shopping for something fun together, the entire experience becomes a unique way to bond."
Personally, I view a partner's willingness to bring toys into the bedroom as a litmus test for how considerate a lover they are. Only someone who puts their own self-image above their partner's pleasure feels threatened by sex toys. The reality is, many people with vaginas need clitoral stimulation to orgasm, so their partners should accept that they may have to either focus on "foreplay" (which can really be the main event) or bring in toys during intercourse. And on Valentine's Day of all days, it's important to be thinking about each other's pleasure.
Here are a few toys to consider bringing into the bedroom on Valentine's Day to make sex more pleasurable or just spice things up.