13 Times Maxine Waters Clapped Back At Trump & Fearlessly Spoke Her Mind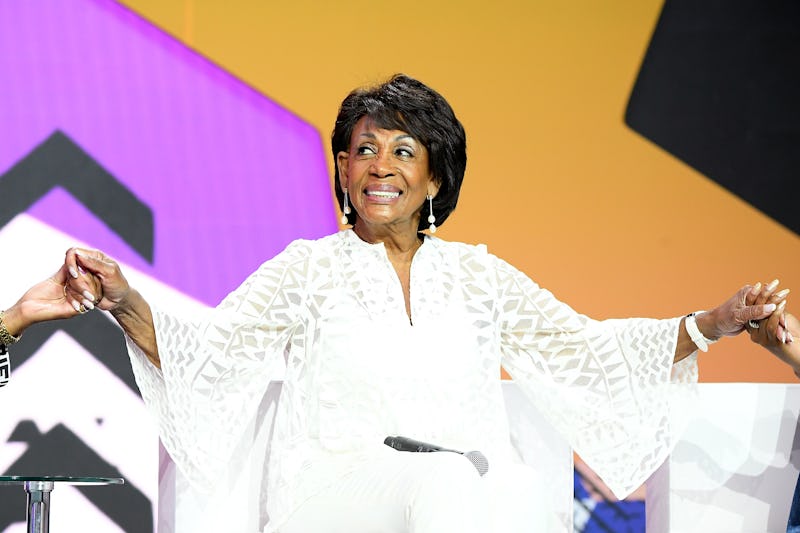 Paras Griffin/Getty Images Entertainment/Getty Images
Since the beginning of the Trump administration, one Democratic congresswoman has become particularly well-known for speaking her mind about Donald Trump. Indeed, the times that Maxine Waters clapped back at Trump show that the congresswoman certainly isn't afraid to make her voice heard.
Waters has represented California's 43rd district since 2013. She also previously represented two other districts in the state and, altogether, has served in Congress since 1991. Since the advent of the Trump administration, she has become renowned for her calls to impeach the president — and for her searing clap backs to Trump's criticisms of her.
Indeed, many of Waters' followers have taken to calling her "Auntie Maxine" as a means of expressing their fondness for her and her willingness to be very direct in her criticism of the Trump administration. As the Los Angeles Times described in an April 2017 article, many young black activists in particular find Waters very relatable. As Rashad Robinson, the head of New York's Color of Change, a civil rights group, told the paper:
Maxine Waters has given us the viral videos to go along with our rants ... People are shaking their heads when she talks, and they are saying, 'Thank God someone said that.' I think for many young black folks, they have that sort of auntie or matriarch in their family that sort of says it like it is.
It is clear that Waters has garnered the respect of many by speaking her truth. This list highlights just some of the many times that the congresswoman has taken Trump to task, both in response to his critiques of her or in response to actions he has taken.