13 Yoga With Adriene Videos For That Half Hour In Between Zoom Calls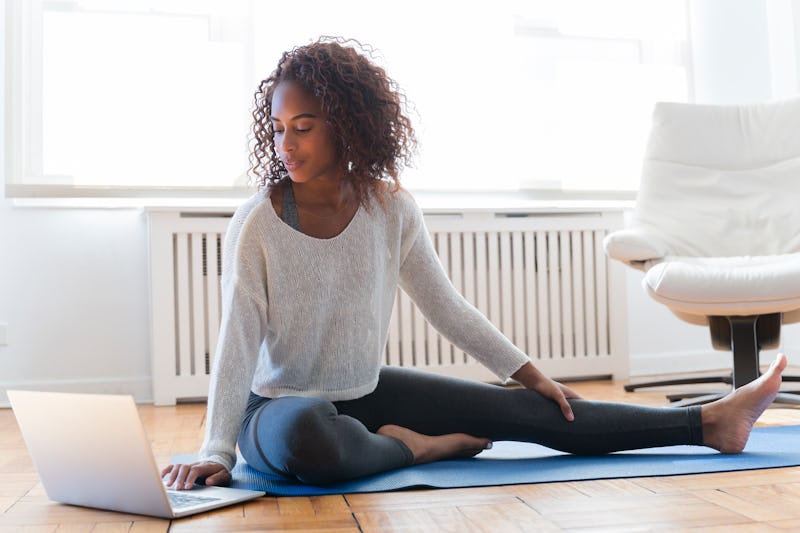 Jamie Grill/Tetra images/Getty Images
Feeling extra frustrated that Brett from accounting put three Zoom calls on your calendar today? Adriene Mishler, AKA Yoga with Adriene, has a video for that. With meetings being the new emails, you likely notice that you never seem to have enough time between Zoom calls to actually get any good work done. When you find yourself with that inconvenient half-hour break, squeezing in a yoga session between meetings might just be the best choice you'll make all day.
When your days have become a seemingly endless slog of meeting after meeting, taking care of your body through yoga won't just make you feel better — it'll also help you do your job more effectively. Getting your blood flowing can boost your energy levels and improve your overall focus and productivity.
By engaging so many muscles in your body and paying extra attention to your breath, you can channel your physical restlessness while prepping your mind for the next Zoom call in one fell swoop. If you don't want to "waste" the time between meetings, use one of these 13 Yoga with Adriene videos that you can complete in less than 30 minutes to re-center your mind and body before Zooming all over again.