14 Chic Wedding Favor Ideas On Etsy That You'll Actually Be Able To Afford
by Callie Tansill-Suddath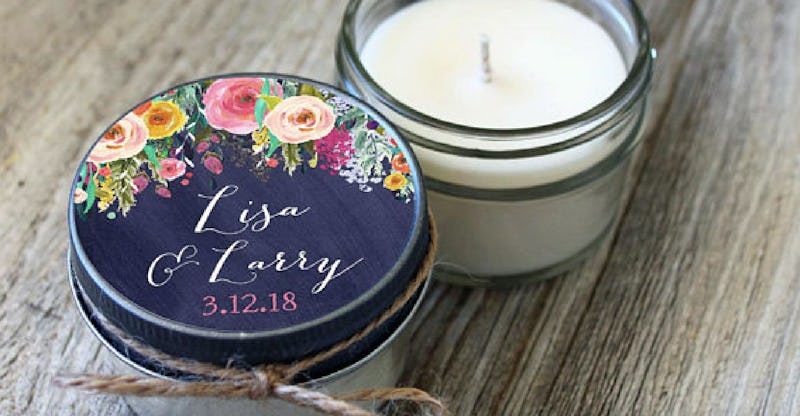 Etsy
It's no secret DIY is has made an enormous comeback in recent years; the way Americans approach the biggest day of their lives is perhaps the best example of this. Where the nearly wed once dreamed of white limos and sweeping chandeliers, they now opt for burlap and barns. Rustic, more casual ceremonies rule the world of weddings now. The best part? The creative freedom this kind of event gives you. It's easier than ever to add a unique touch, even unconventional touch to your big day — touches like these 15 cute and affordable wedding favors you can buy on Etsy.
The wedding industry in the United States is booming. As it turns out, people won't hesitate to drop a pretty penny on their big day — the average cost of the event in the United States is over 35 grand (yowza!). Being a wedding guest comes with a pretty hefty price tag as well; the average cost of attending a wedding in 2015 was $673, an almost $100 increase from the previous year. If you're reading this while with impending nuptials on the horizon, don't panic. There are plenty of ways you can cut the price tag. But, if the thought of hand making every favor ON TOP OF planning the other minute details of your big day seems like too much to take on, Etsy is here to help.
1. Succulents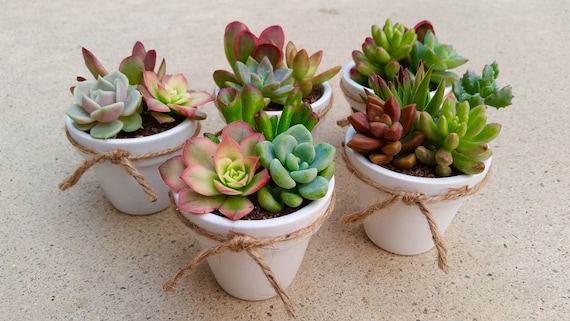 Succulent Wedding Favors, $3.00, Etsy
Give your guests a miniature version of everyone's favorite apartment plant. Every time they look at their little verdant buddy they will think of all the fun they had at your reception.
2. Seed Bomb Cards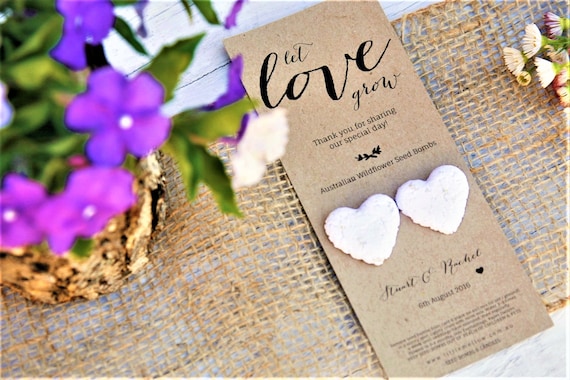 Seed Bomb Cards, $2.59. Etsy
What's more beautiful than treating your guests to something that will bloom just as your love did?
3. Loose Tea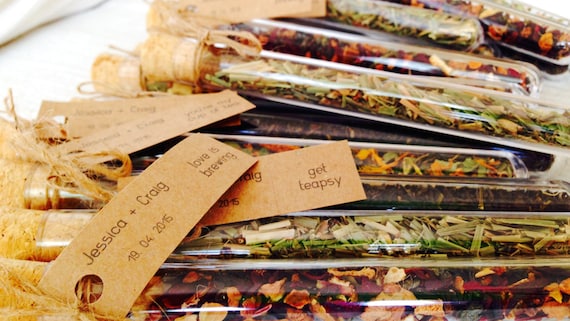 Test Tube with Loose Leaf Tea, $2.79, Etsy
If you're concerned about giving out favors that will actually be used (because who actually needs another matchbook?!) these cute tubes of loose leaf tea are perfect. Choose from five different varieties including Black Rose and Chai
4. Candle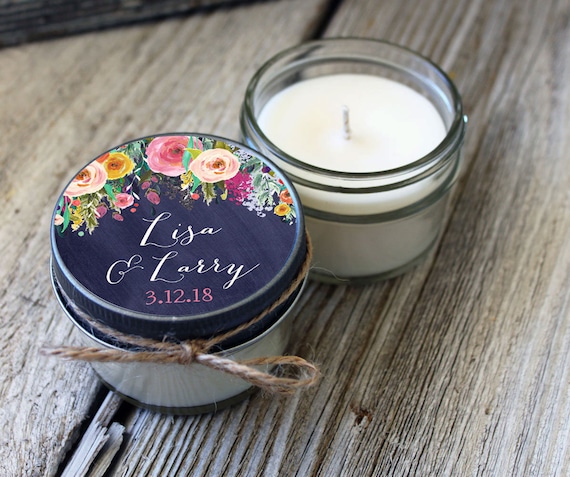 Candle Wedding Favor, $3.50, Etsy
These little candles burn with the an intensity akin to your love. Choose from a variety of scents like Eucalyptus Mint and Cherry Blossom.
5. Wedding Favor Soaps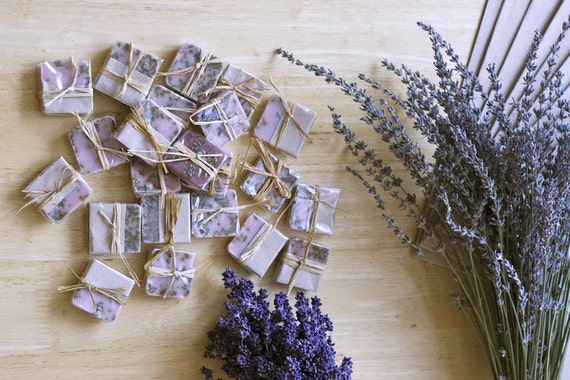 Lavender Goat Milk Soap Favors, $1.99, Etsy
Giving someone a fancy soap is like gently nudging them to take a spa day. With these, it will be particularly hard to resist.
6. Jars of Honey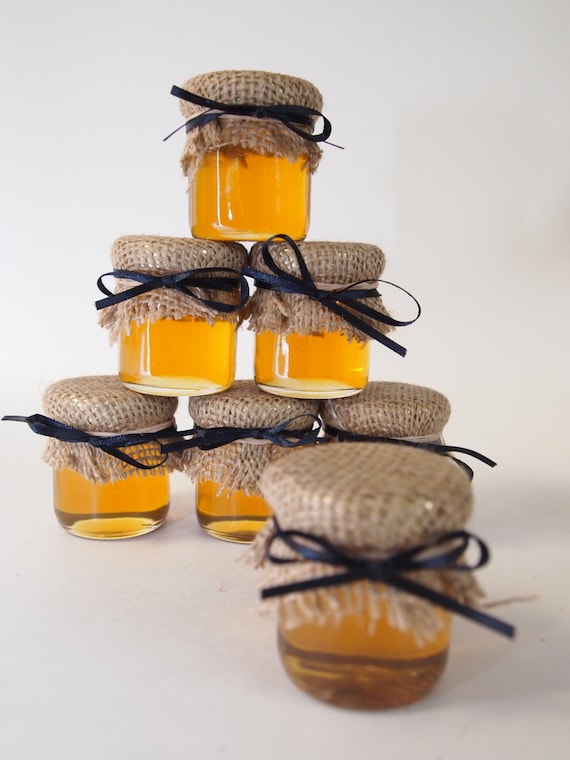 Mini Mason Jar Filled with Honey, $2.50, Etsy
There are a thousand clever explanations for why you should give honey as a favor after your big day. But most of all, because love is sweet.
7. Wooden Spoon Favor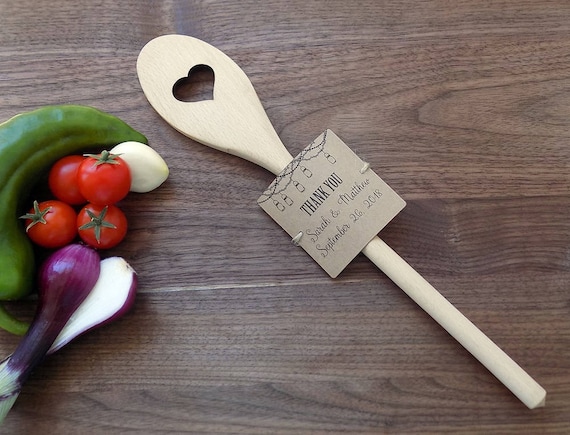 Wooden Spoon Favor Keepsake, $1.99, Etsy
If you give out wooden spoons at your wedding, nobody will ever forget getting such a unique favor. Plus, they'll think of you every time they make soup. What's not to love?
8. Jars of Jam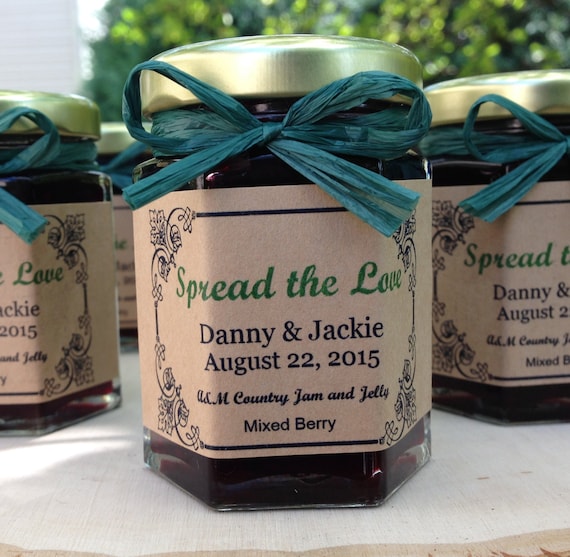 Mason Jar Jam Favors, $2.90, Etsy
The best favors are edible. The very best favors pair well with carbohydrates. Enough said.
9. Drink Sleeves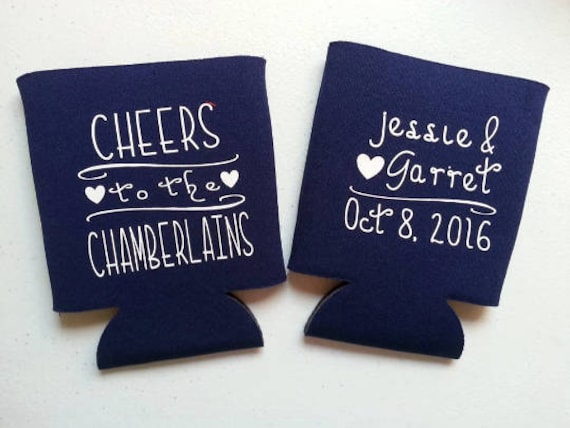 Wedding Party Custom Coolies, $.50, Etsy
It's like a sweater for your drink, of course your guests will dig it.
10. Mini Handheld Mirrors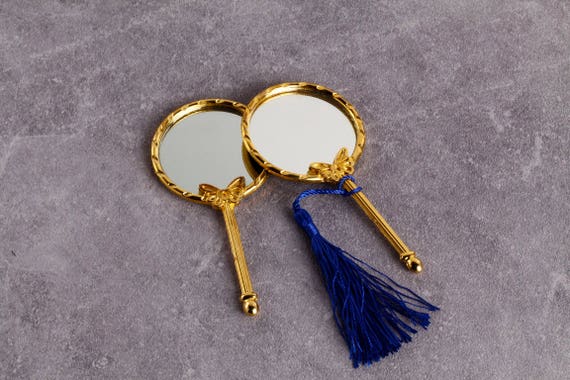 Mirror Wedding Favor, $2.39, Etsy
All too often people use their phone screen in place of a mirror nowadays. Let's be real: it doesn't work nearly as well. These beautiful little numbers are perfect for taking on the go.
11. Mini Cacti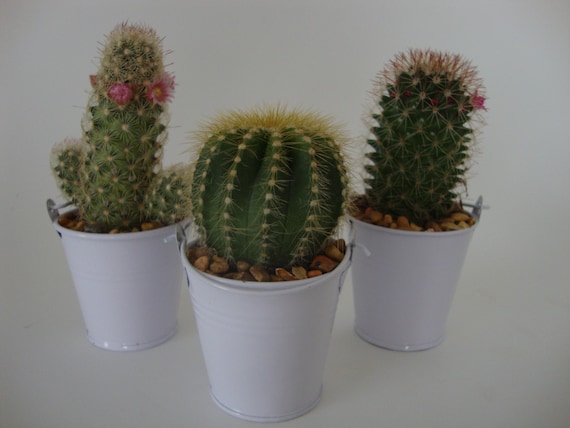 Mini Cacti White Bucket, $4.00, Etsy
An adult cactus can live to be 125 years old. Giving these to your wedding guests is a good omen.
12. Olive Oil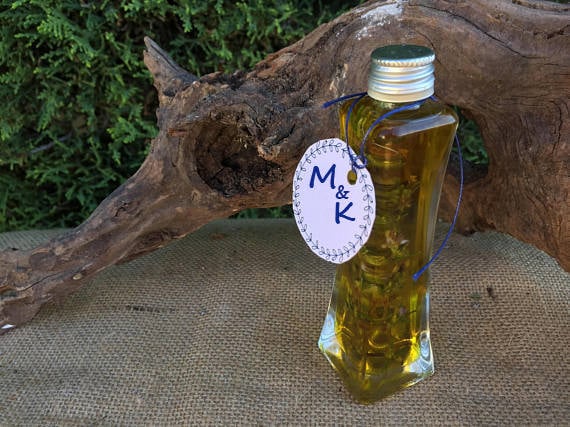 Another option for those opting for practical favors. Who doesn't use oil?
13. Bath Salt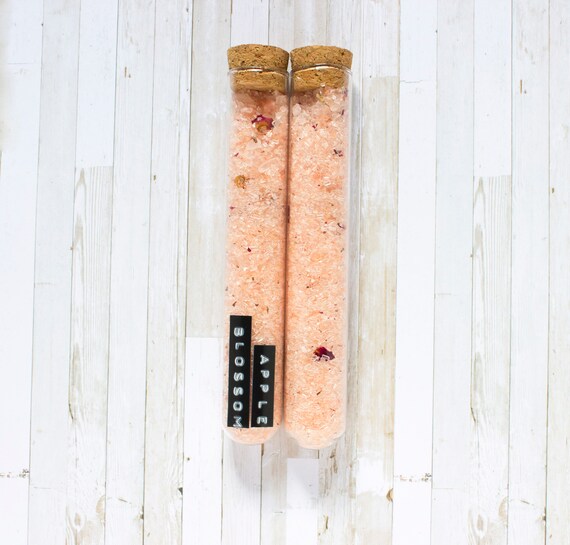 Apple Blossom Bath Salt, $5.48, Etsy
Nothing says "Thank you for coming to my wedding" like giving something that will make your bath luxurious.
14. Mulling Spice Sachet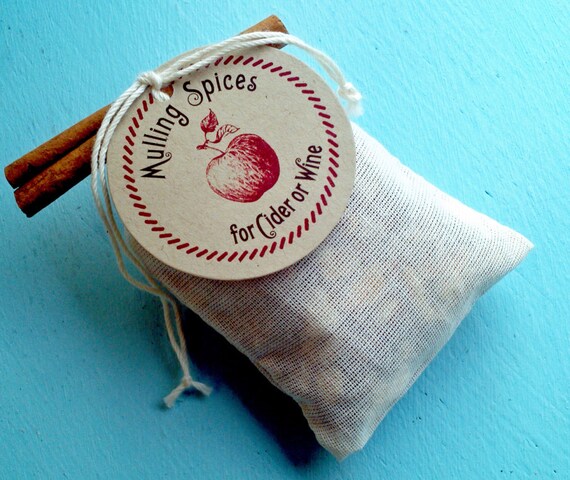 Mulling Spices Party Favors, $4.00, Etsy
Used for making a drink sure to warm your heart (almost as much as love does).