14 Catchy Christmas Songs That Debuted This Year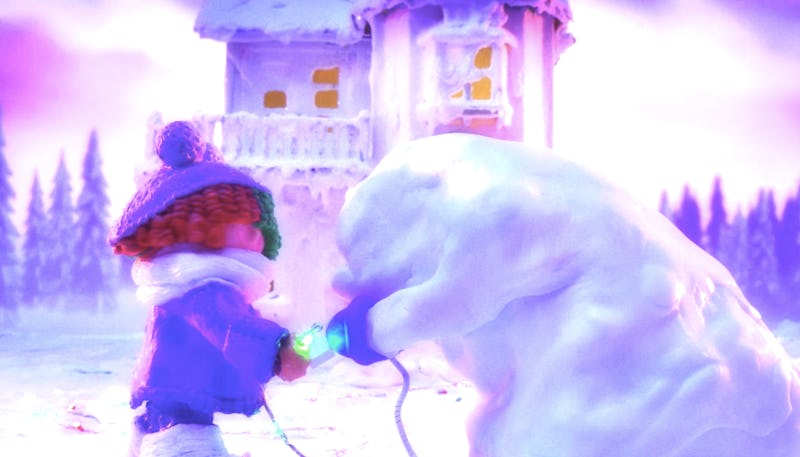 SiaVEVO on YouTube
The holiday season means that you can't walk more than 10 feet without hearing one of the few Christmas standards that stand the test of time. Either you love this, or you hate this; Christmas music is a polarizing topic, and not in the Polar Express way. But if you happen to love Christmas music, you need to add these 2017 Christmas songs to to your holiday playlist.
Some of the tracks are celebs' takes on the classics like "White Christmas" or "It's Beginning to Look a Lot Like Christmas." The others, however, add a completely new flavor to what you might think of as holiday music, and you should give it a shot. Branching out to listen to the new pop Christmas music might feel sacrilegious — even if the new pop songs include plenty of Biblical imagery — because it can be a little weird to try to make Christmas cool. The holiday is arguably about cozying up to the fire with your loved ones, which isn't exactly "cool" by high schoolers' standards, at least.
So, yeah, it might feel strange to listen to these modern pop Christmas songs, but they actually still capture the spirit — mostly thanks to their use of jingle bells — and they just might become the new classics. Who knows?