14 Gift Ideas For Your Friend Who's Always At The Gym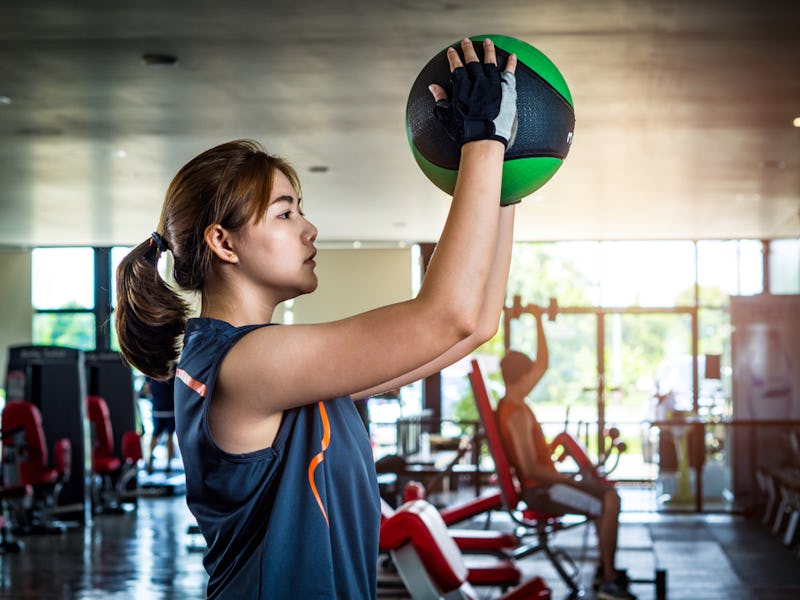 Chatchy4406/Shutterstock
Everyone has that one friend or family member who loves sweating it out the gym, like, all the dang time. Someone who's maybe trying to convince you to join them way too early in the morning, but you love them anyway. But hey, maybe if you're lucky, they'll forget all about you promising to tag along to that 6 A.M. spin class if you get them a sweet fitness-enhancing present. These 14 gift ideas are perfect for your fitness-obsessed friend.
Seriously, having quality gym items — something as simple as a water bottle that stays chilled — can make or break someone's experience at the gym. Ever try to workout in sweatpants that cause wedgies? No, thank you. On top of that, there's nothing more annoying than having headphones that won't stay in your ears, and hair bands that won't keep your flyaways out of your face.
Basically, comfort and quality are key, and fortunately, they don't have to come at a huge cost. Whether or not you want to splurge on your friend or family member who hearts fitness, there are cool AF products available in every price range. From moisturizer made for gym lovers, to pre-workout trail mix, here are 14 gift ideas for your friend that's always at the gym.