These 'Gilmore Girls' Quotes Are So Outdated It Hurts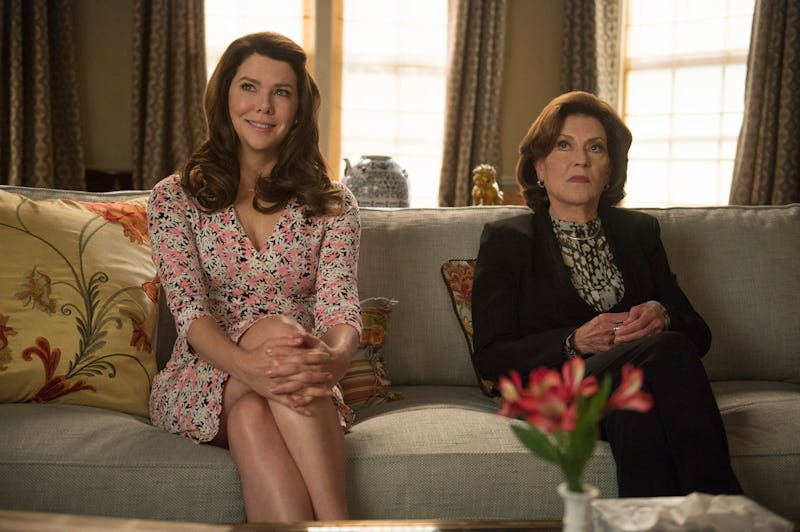 Neil Jacobs/Netflix
Let's be honest, there are just some things about Gilmore Girls that don't age well. Rewatch the first seven seasons of the show and you'll be met with more than a few cringeworthy Gilmore Girls moments. From fat-shaming to homophobia to just plain tone-deaf comments, there are problematic moments in this fan-favorite show. Let's just say things were different back then, and no one was as woke as they thought they were. That's no excuse for how many GG jokes are at people's expense. Especially since the Gilmore Girls revival, A Year In The Life, has its fair share of moments you'd like to forget. Oy with the fat-shaming already!
But being that Gilmore Girls started before the millennium, there are some references that aren't offensive, but just plain dated. There are some comments that will make you laugh because they're so 2000-late. Of course, even the girls who were so tuned into pop culture couldn't predict the future, which is why it's worth taking a look back at their missteps.
Some will make you very angry, a few will make you sad (yep, it's that Hillary Clinton reference), but you might also get a good laugh at Lorelai, Rory and Emily's expense.