Let These 14 Political Docs Inspire You To Action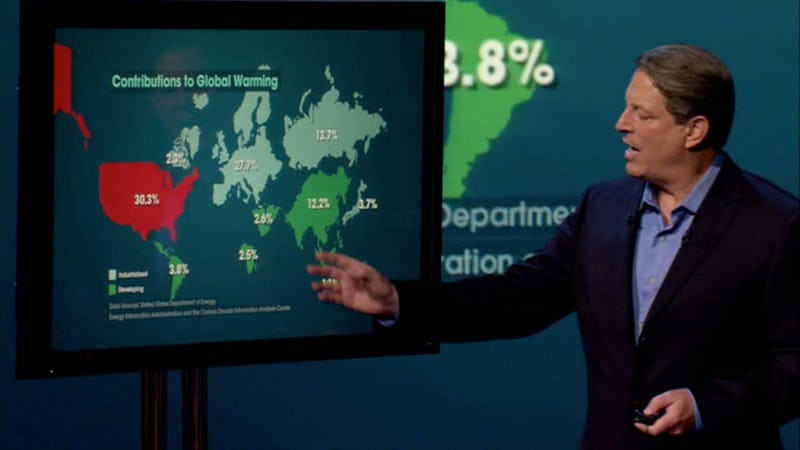 Paramount Classics
At this exact moment in world history, staying abreast of politics and the news can feel overwhelming. With a constant stream of updates reaching you via social media, 24/7 news channels, and concerned friends, it's important to take time to collect yourself, dig deeper, and stay strong in your beliefs. One way to take a breath without totally disengaging is to watch a political documentary film. Instead of delivering information in 140 characters, these films are feature-length explorations of one or a few related issues. They'll galvanize you to take action without overloading your synapses with rapid-fire, discordant messages. I'd even go so far as to say that these 14 political documentaries will renew your commitment to saving the world.
Do you find it difficult to grasp issues of public policy? Political documentaries unfold in a familiar format, thereby eliminating some of those barriers to understanding. They're also made with the goal of holding your attention, so you'll be informed and entertained at the same time. These movies may shock you, get your ire up, or expose parts of our political system that you'd rather pretend aren't there. But with every sex scandal, nefarious deal, and shady rise to power, you'll get one step closer to being the politically in-the-know crusader you want to be.
1. Weiner (Showtime)
You know former Congressman Anthony Weiner: man of a dozen or more d*** picks. The documentary on his sexting-related downfall is full of Schadenfreude but is also a stark reminder at how invincible men in power can consider themselves.
2. The War Room (Amazon)
A no-holds-barred look at Bill Clinton's first presidential campaign gives fascinating insight into all the spin and scrambling that goes into the process.
3. Citizenfour (Amazon)
NSA whistleblower Edward Snowden unknowingly began production of Citizenfour when he sent classified documents about how the government monitors its citizen to documentary filmmaker Laura Poitras. The exclusive access offered to her led to the film winning the Best Documentary Feature Oscar.
4. An Inconvenient Truth (Vudu)
"Former Vice President Al Gore gives a lecture about climate change" isn't the most exciting pitch. But Gore presents a dire state of the planet backed up by easy-to-follow science. This is life and death.
5. Fahrenheit 9/11 (Amazon)
Michael Moore criticizes the George W. Bush administrations motives for declaring the War On Terror and invading Iraq, exploiting (in his opinion) American fears post-9/11.
6. How To Survive A Plague (Hulu)
In the early days of the AIDS crisis, organizations like ACT UP called out President Reagan and the US government for turning a blind eye to this epidemic, in part, many think, because it was only LGBT people and drug users who they believed were at rick.
7. Our Brand Is Crisis (Amazon)
Adapted into a narrative film starring Sandra Bullock (as the James Carville figure!) ten years later, the original Our Brand Is Crisis shows how American PR firms swoop in to affect foreign elections.
8. No End In Sight (Amazon)
Filmmakers interview dozens of military personnel, journalists, and others who were on the ground in the two years following the 2003 invasion of Iraq, many of whom found it a rushed and disorganized operation without a clear goal.
9. Dirty Wars (Hulu)
Journalist Jeremy Scahill investigates the secret targeted War On Terror missions of United States special ops forces, some of which had civilian casualties that were never before publicized.
10. A Place At The Table (Amazon)
Americans who can't afford to feed their families healthy and substantial food are at a disadvantage in many other areas. This documentary stresses that government assistance programs aren't tackling the right problems.
11. Ai Weiwei: Never Sorry (Amazon)
Chinese artist Ai Weiwei refuses to back down from creating socially-minded and inflammatory work that often takes aim at his country's government, even though that government has treated him as an enemy.
12. Citizen Koch (Amazon)
Citizen Koch examines the relationship between the Tea Party and wealthy Republican donors through the lens of the campaign of Wisconsin governor hopeful Scott Walker and his support from the famously political billionaires the Koch brothers.
13. Manufacturing Consent: Noam Chomsky & The Media (Amazon)
You'll take in major media with several grains of salt after watching political activist and linguist Noam Chomsky break down its demonstrated loyalty towards the wealthy instead of the truth.
14. Inside Job (Amazon)
The 2007 financial crisis was a long time coming. Inside Job reaches back to detail all the consecutive ways in which the financial industry bilked and then failed the American people, leading to an international crash.
Knowledge is power, and these political documentaries put you in a better position to begin effecting change.