14 Young Adult Authors Reveal Their Favorite YA Books Of The Year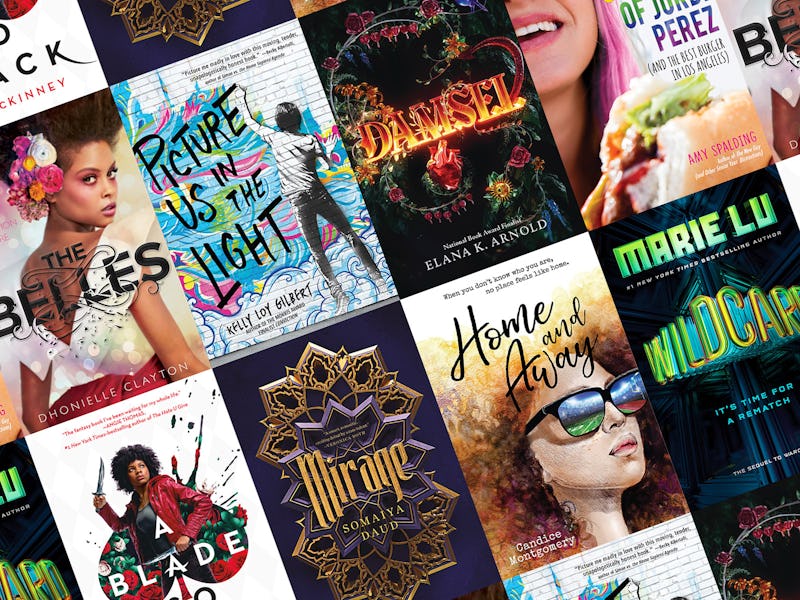 I feel like I say this every year, but 2018 was a big year for young adult books. The Best YA Books of 2018 took the diversity conversation one step further — by continuing to tell the important real-world stories of marginalized people, yes — but also by inserting lighthearted rom-coms, spooky tales, and feminist fantasies into the mix more than ever before. It seems that the push for YA that represents marginalized characters in all their complex, quirky glory is finally bearing fruit.
Beyond that, in every age-group and genre of fiction this year, women and gender-noncomforming individuals have made their mark, and YA was no different. I've gathered 14 authors who published books this year — from seasoned contemporary writer Morgan Matson to debut author Emily X.R. Pan — and asked that they reveal their very favorite YA book of the year. Whether you enjoy reading romance, fantasy, eerie thrillers, or even prose poetry, there is something on this list for you. Pack a few for your holiday trips, or start building a stack to dive into come 2019. When it comes to YA, the time is always right to dive in.