15 Affordable Pet-Friendly Hotels In The U.S. That Will Welcome Your Furry Friend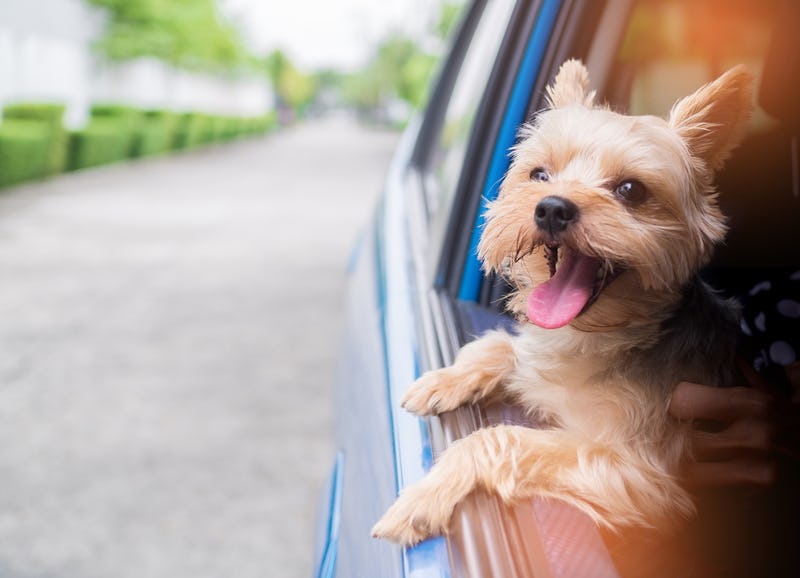 ShutterStock
Going on vacation is almost always a fun, exciting, and relaxing adventure where you get to step away from the real world for a few days — or weeks, if you're lucky. It feels amazing to take a break from work, social obligations, and cleaning, but it doesn't feel quite as good to be away from your pets. Even being away from them for a few days can be a major bummer! You miss their cute little faces, their sweet cuddles, and just being able to see them whenever you want. And, unlike people you leave behind, you can't exactly call them and talk to them when you're feeling particularly lonely. That's why it's sometimes nice to be able to take them with you - and in order to do that, you need to find affordable et-friendly hotels where you're going.
Many hotels don't allow pets, and a lot of them who do might charge more, or only allow pets of certain sizes. The good news is that there are plenty of hotel chains that do let you bring your furry friends along — some even encourage it! Bringing your pet on vacation not only keeps you from missing them, but also prevents you from having to find someone to watch them, which can be difficult. Plus, they get to have a little adventure of their own. It can be a win-win for all!
Below is a list of pet-friendly hotel chains with locations all over the country to make things a little easier for you. The best part? They're all affordable.