15 Audiobooks Narrated By The Author — Including Barack Obama And Tiffany Haddish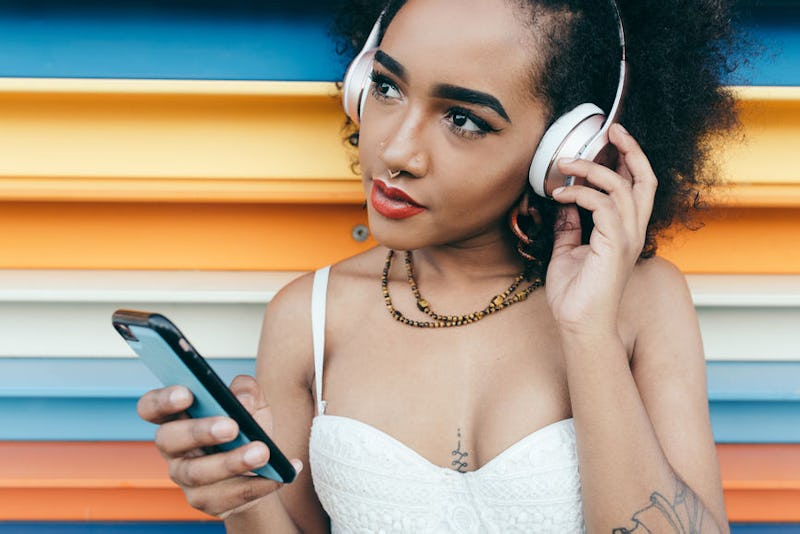 Chelsea Victoria/Stocksy
There's something incredibly magical about hearing an author read their own work. If you love listening to audiobooks, you know that some of the best audiobooks are the ones that are narrated by the author. Don't get me wrong, voice actors do some incredible work, but when an author does their own narration, the results can be simply astounding.
Whether it's fiction or a memoir, hearing an author tell you their story has a certain electricity to it. It feels like you've simply invited the author over for tea, and they're telling you a story over a cup. Imagine Neil Gaiman sitting at your kitchen table, spinning out a fairytale. Or Mindy Kaling leaning back in her chair and telling you all about her beauty routine. An audiobook narrated by the author usually doesn't feel like a performance; it feels like a conversation. By reading you their stories themselves, these authors are inviting you to go even deeper inside the work.
Plus, some of the world's most famous authors have narrated their own audiobooks. On this list you'll find books written and narrated by Tiffany Haddish, Roxane Gay, Jacqueline Woodson, Anthony Bourdain, and even President Barack Obama.
So, no matter where you are or what you're doing, pop in your earbuds and let one of these authors treat you to a story, straight from their mouth to your ears.