15 Books About Women Who Led Revolutions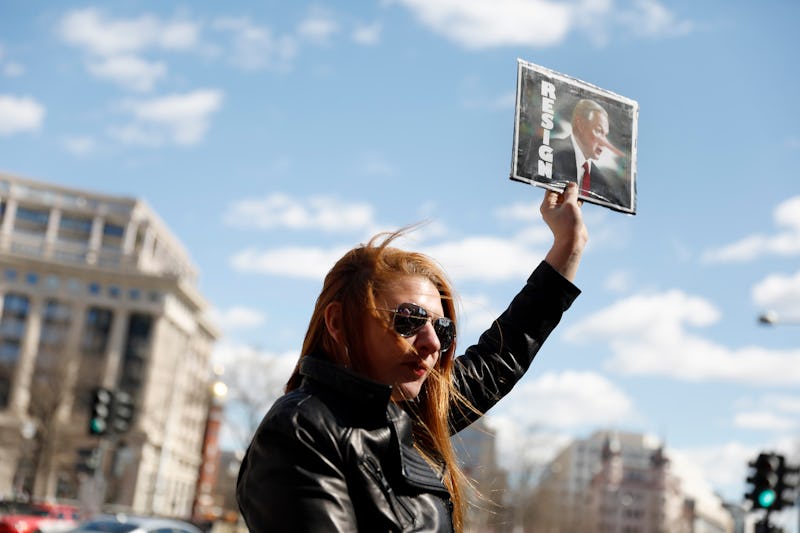 Aaron P. Bernstein/Getty Images News/Getty Images
A woman's place is in the revolution. Whether you're enjoying your Day Without Women at home or out on the streets protesting every weekend, you need to add these 15 books about women who led revolutions to your TBR, ASAP. These are the women whose stories and strength will inspire you and your activism.
But first, a caveat. You may not agree with the political positions and philosophies of these women, and that's OK. You don't have to agree with someone in order to respect them*, their passion, and their legacy.
With that being said, I have tried to avoid selecting a bunch of women that everyone knows about. Too often, we focus on the stories we already know are great, at the expense of discovering all the Rejected Princesses and other badass women and girls in our collective history. We should not ignore the women embroiled in contemporary battles for equality, because they are making history right now.
So, if you don't recognize a lot of names on this list, I've done my job. Check out the books about women who led revolutions I've selected for you below, and share your favorites with me on Twitter when you're done.
*Note: If someone does not believe that you are a human being deserving of dignity, you have no obligation to respect that person or their opinions. Period.