15 Creative Stocking Stuffer Ideas For Mom Under $30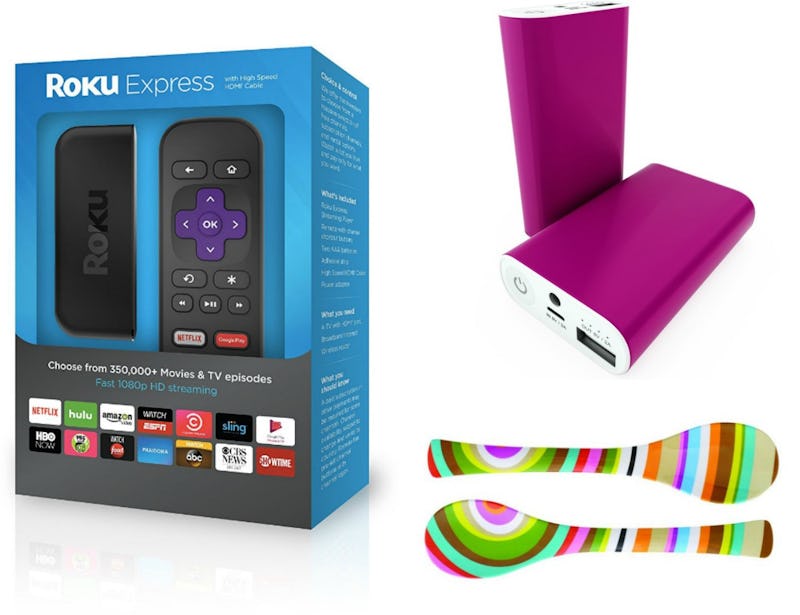 If you love your mom just as much as I love mine, you know that she deserves her own private island complete with butler service. But, if you're a little tight of cash (I know I am this year), then buy her one these affordable stocking stuffers for moms that she'll absolutely love.
As a kid, your mom probably went out of her way to buy your holiday gifts, running to every toy store to get exactly what you wanted just so she can see you smile. I know my mom did, and she deserves the world! And no matter how many times my mom begs me not to spend money on her, I ignore it and despite my tight budget, I manage to give her something I know she'll love.
Rather than dropping a bunch of money on something you're not 100 percent positive she'll love or DIY-ing a tricky homemade gift that you've never attempted before, pick a few little tried-and-true presents to pop in her stocking instead. Whether it's an extra fancy lip balm, trendy wooden water bottle, or a lens that allows her to take even better photos of her kids, these small gifts are sure to please — and are all priced under 30 bucks.
Here are stocking stuffer ideas that will please every mom, whether she's into beauty, cooking, or tech gadgets. And remember: when you present your gift on Christmas Day, don't forget to say "I love you" to the woman who helped make you the fantastic person you are now.