15 Creepy New Nonfiction Books To Keep You Up At Night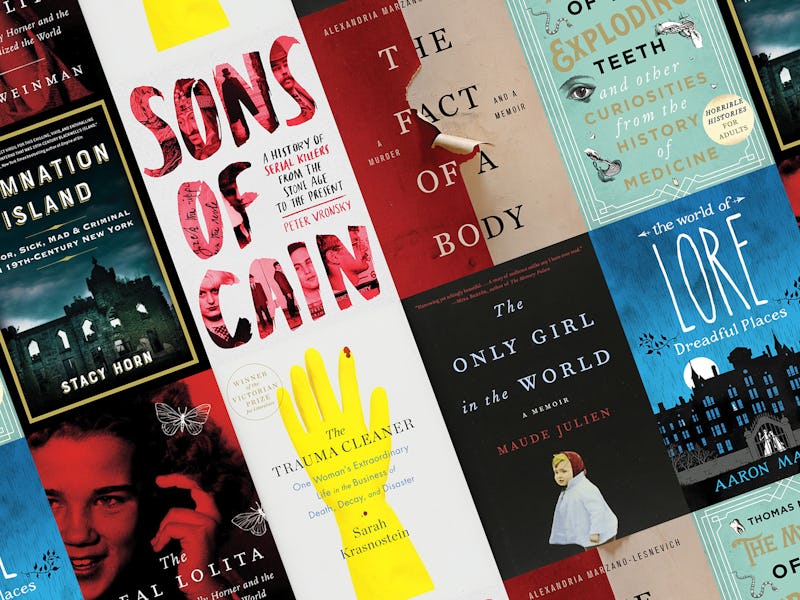 With Bird Box and Bandersnatch captivating audiences all over, everyone is looking for the next spooky thing. I've got 15 creepy new nonfiction books to keep you up at night, once Netflix's new horror movies have lost their scares for you.
Between My Favorite Murder and Lore, Making a Murderer and Serial, we've hit a true-crime boom. What's more, we're all clamoring for scares, whether they're based in fact or in fiction. Scary movies and creepy cryptid podcasts have taken over our airwaves, and the resultant horror boom — Yes, another boom! — keeps churning out more and more visceral frights.
Whether you love true crime, microhistories, or works of pop science, there's something on this list that will interest you. What creeps one person out might not faze another, so don't expect every book on this list to thrill or chill you. But no matter if your biggest fear is solitude, creepy-crawly insects, or being the victim of a serious crime, at least one of the 15 books below will keep you up at night.
Check out my recommendations for creepy new works of nonfiction that will definitely give you nightmares: