These 15 December Movies Written Or Directed By Women Should Be On Your Radar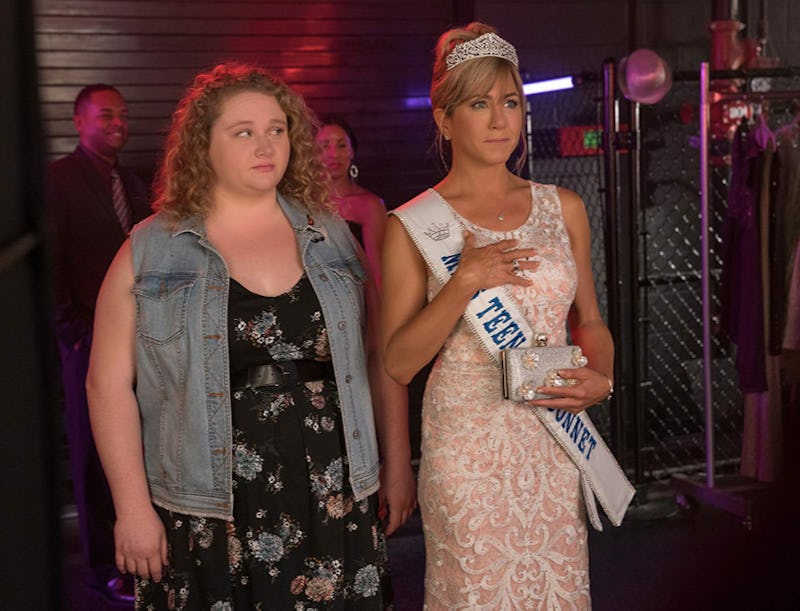 Netflix
As December approaches, so does the perfect weather to escape to the movies. And these December 2018 films written or directed by women cover the gamut of genre options. Hollywood is still notoriously backwards when it comes to giving women behind-the-scenes roles, but the upcoming month promises plenty of varied films that suggest that things are slowly changing.
The list of December releases includes Oscar contender Mary Queen of Scots, which, besides having a female director. also puts women at the forefront with stars Margot Robbie and Saoirse Ronan. Then there's Bumblebee, written by Christina Hodson. Though it's part of the Transformers universe, it's not helmed by notoriously problematic director Michael Bay, and centers around a heroine, Charlie (Hailee Steinfeld), instead of a male lead characters.
But besides those two, there are plenty of highly anticipated films driven by creative women women, including a Netflix original comedy about a plus-sized teen who tries out for a beauty pageant (Dumplin'), an adorable animated Christmas flick (Elliot the Littlest Reindeer), a touching true story about a man suffering from PTSD who copes by creating a miniature village (Welcome To Marwen), and more.
There are so many great options, and you'll want to make time to watch them all. Here's what women in Hollywood have coming up this month: