15 Memoirs About Food You'll Want To Devour In A Single Sitting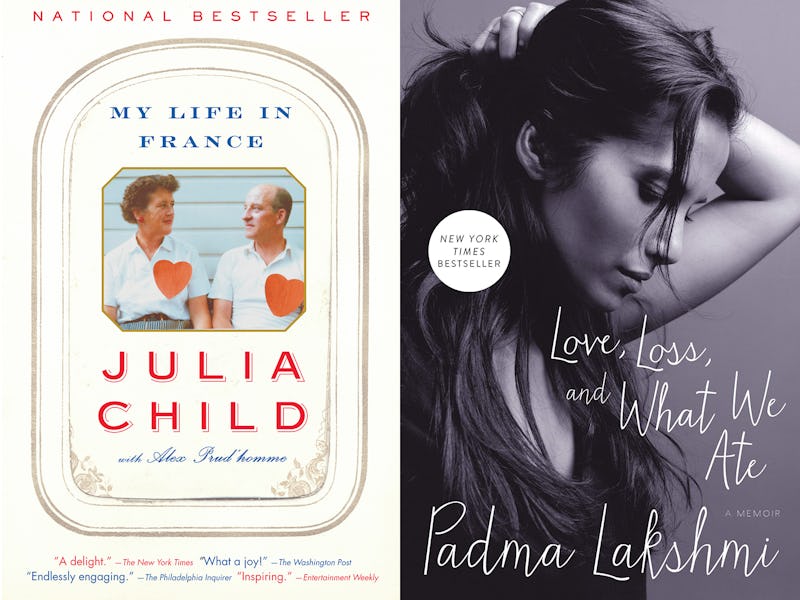 The term "foodie" is thrown around a lot, both in admiration and disdain. While some people consider restaurant hopping and palette developing to be an extremely worthwhile endeavour, still others can't help but think "hipsters taking 20 photos of their latte art for Instagram" and would rather just enjoy their food than document it. But one thing all food lovers can agree on is, obviously, the food. Whether you love eating it, cooking it, photographing it, reading about it in the best food memoirs, or watching people make it on TV, the art of devouring, baking, frying and sauteeing can be an enriching and exciting part of our lives.
Another foodie must have is learning more about some of the people who have made a career out of their love of food... and these food memoirs will hit the sweet spot. The 15 picks below are all by people who love to cook and eat as much as any foodie, and have risen in the ranks to become some of the most revered food lovers in the world. Whether they're home cooks or certified chefs, restaurant owners or just lifelong fans of putting food in their mouths, all of these books give a different and unique aspect to life as a foodie. And you'll definitely want to savor them all.