This Audiobook About A Will-They-Won't-They Couple Will Captivate You For A Full 8 Hours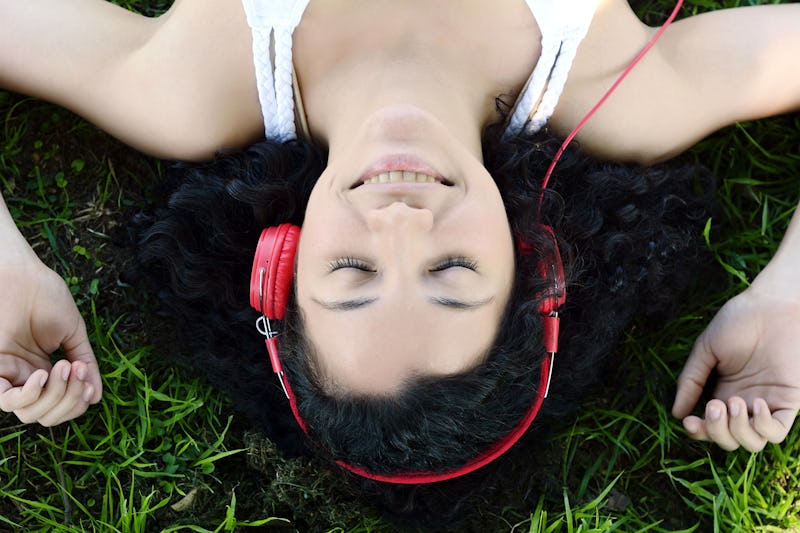 Shutterstock
Whether you're spending your summer vacation on the lake, in the mountains, or in the comfort of your own home, the right book can make the difference between a good holiday and a great one. I've picked out 15 new audiobooks to listen to on vacation, and I think you're going to love this list.
I'm a big fan of listening to audiobooks when you're doing activities that prevent you from reading, such as hopping on the rowing machine or driving to work. You don't have to abandon your audiobook the minute you leave the car or step off the plane, however. Just pop in a pair of headphones while you're working on your summer tan, and let all the problems of the world drift away as you slip into a fantastic, new "read."
Audiobooks aren't everyone's cup of tea, to be sure, but, when it comes to summer listening, they have a distinct advantage over physical books. For one, you'll never be stopped by airport security — as I was — for carrying a suspicious block of audiobooks in your bag. You also won't have to choose between putting a cute outfit or a load of audiobooks in your suitcase. Finally, most people will actually leave you alone when you have headphones in, as opposed to the folks who feel entitled to interrupt your precious reading time.
Check out the 15 new audiobooks I've picked out for your vacation playlist below: