Dunelm Just Dropped A Tonne Of Cute Homewares For August 2019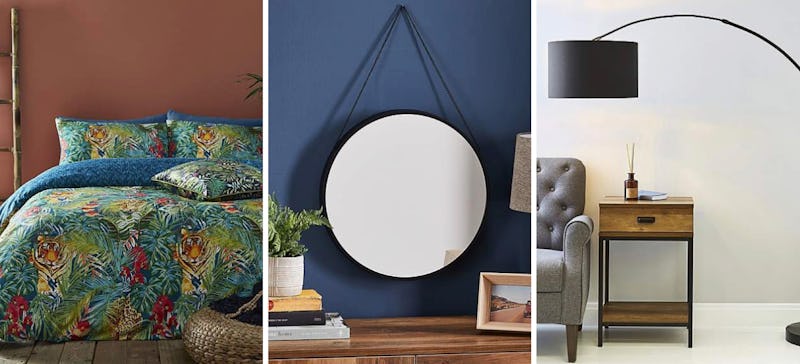 They don't call it the 'home of homes' for nothing guys. Dunelm is absolute interiors heaven. I mean take me to a massive Dunelm, get me a coffee, and let me loose among the aisles. OK I guess in this fantasy I also have lots of money and a house to do up but, guys, who cares. This is the place where you can dare to dream. And the best thing about it is that there are always new homeware products from Dunelm to satisfy every style and need.
The British-owned and -operated company has your whole home sorted. From kitchen to living room to bathroom. Even the garden and the kid's rooms are covered here, meaning you can definitely holla at these guys for a one-stop shop.
Dunelm's bedding is to die for, making giving your bedroom a bit of a well-needed face lift is not too tricky. And dare I say guys, their lighting is lit AF.
With prices that aren't too difficult to swallow, before you know it you'll be your very own version of Laurence Llewelyn Bowen running around the aisles. Ready to change all of your rooms, and make your home considerably more Instagrammable. Get it girl.