15 Women Who Changed The World — And The Books About Them You Need To Read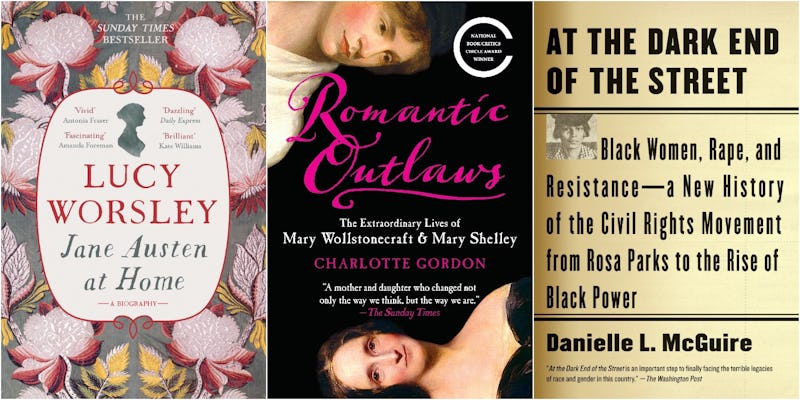 Last week, BBC History Magazine released readers' definitive ranking of the 100 most influential women in history, with Nobel Prize-winning physicist Marie Curie topping the list at No. 1. Because the Top 15 most influential women in history led such fascinating lives, I've put together the following list of biographies you should read to learn more about these women who changed the world.
All history is women's history, but our contributions and achievements have often been left out of the official narrative, or worse, credited to men instead. That kind of erasure is even more likely to occur if a woman is disabled, part of a racial or ethnic minority, a member of the LGBTQ+ community, or otherwise marginalized.
Unfortunately, BBC History Magazine's list — which was compiled by "ask[ing] experts in 10 different fields of human endeavour to nominate 10 women" each, then putting those nominees for a public vote — isn't particularly diverse. Less than 25 percent of the women on the list are women of color, and of the two women of color who made it into the Top 15, one is generally portrayed as a white person, despite hailing from what is today a part of Israel. Although all of the women on BBC History Magazine's ranked list deserve to be recognized for their accomplishments, it would have been nice to see more women who have been woefully overlooked because of more than their gender.
Check out the 15 biographies of the most influential women in history on the list below, and share your favorite women's stories with me on Twitter!