15 Excuses To Leave A Bad Date Early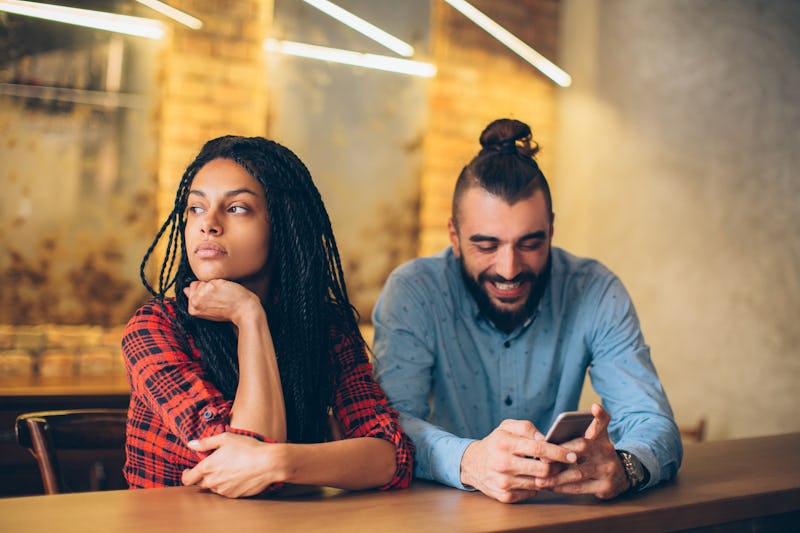 Astarot/Fotolia
Sadly, not every date is destined to be a good one, and no matter how experienced at dating you are, being stuck on an awful date never gets any easier. No one enjoys having to endure hours worth of uncomfortable moments and awkward silences, so it's only natural to want to arm yourself with excuses to leave a bad date... ya know, just in case you need to make a speedy exit.
Uncomfortable as they may be, there's no need to get discouraged by a crappy date. "The overall philosophy should be that dating is an exploration of yourself and other people," John Keegan, dating expert, tells Bustle. "It's about two people coming together, connecting and creating experiences together."
There's no need to feel alone, either: nightmarish dates are a universal experience, as evidenced by the recent trending topic #ExcusesToLeaveMyDate, which the singles of Twitter used to show off their best (and worst) excuses for getting out of a date early. Their tweets are proof that everyone has experienced a horrible date at some point — and that it can't hurt to be prepared with a few ironclad excuses to scurry out the door in the event that your date is unbearable.
Although honesty is always the best policy when it comes to dating, there's also no shame in using a BS reason to leave a bad date every once in a while. If you want some fun additions to your excuse arsenal, here are 15 excuses you can use to get out of a bad date, courtesy of Twitter.