15 Signs You Need A Career Coach, According To Experts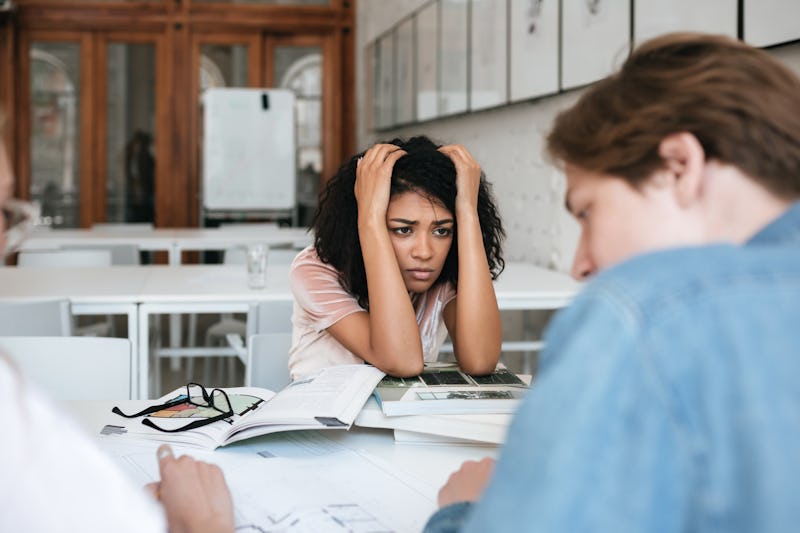 Anton/Fotolia
Are you happy with your job? You may think your job or career is just fine, but there are many signs you need a career coach. Sometimes, it's to help you rewrite your resume. Other times, it's to get more clarity about your long-term career trajectory. Or perhaps you just need someone to give you that extra push toward pursuing a higher-level job or getting promoted at your current one. Whatever the case may be, the benefits far outweigh any hesitation about getting one.
"A career coach can be a wonderful asset for any professional women at a career crossroads," Rachel Bitte, Chief People Officer of Jobvite, tells Bustle. "Whether you're just starting out and unsure which path to take, you're hoping to find a new passion, or you're ready to move to the next level, getting an outside perspective from a professional can be extremely helpful."
After all, some studies show that not everyone is clear about where their career is headed. For instance, Capital One surveyed 1,000 people in May and found that nearly one in five, 19 percent, of female Millennials haven't yet identified a career path. Furthermore, 66 percent of female Millennials don't feel like they have as much control as they would like in shaping their career paths, and 80 percent of female Millennials have taken a job that didn't match their career values. Sound familiar?
What Exactly Does A Career Coach Do?
While family and friends can be great sounding boards for your career woes, career coaches' main mission are to help people get on and stay on track regarding career matters. "Career coaches can guide you through all sorts of major milestones — switching gears and going back to school or learning how to manage a team," says Bitte. "But smaller bumps in the road do come up, and you might not realize you need help. Calling on a career coach for a tough negotiation or even just a particular presentation can be a great idea. Externalizing your situation, explaining the challenges, and getting a professional's trained eye could make all the difference in achieving the outcome you want."
If you're on the fence about whether or not you need some extra help figuring out your job-related life, here are some signs to look out for.