15 Successful Long-Distance Relationship Couples Reveal What Made Them Work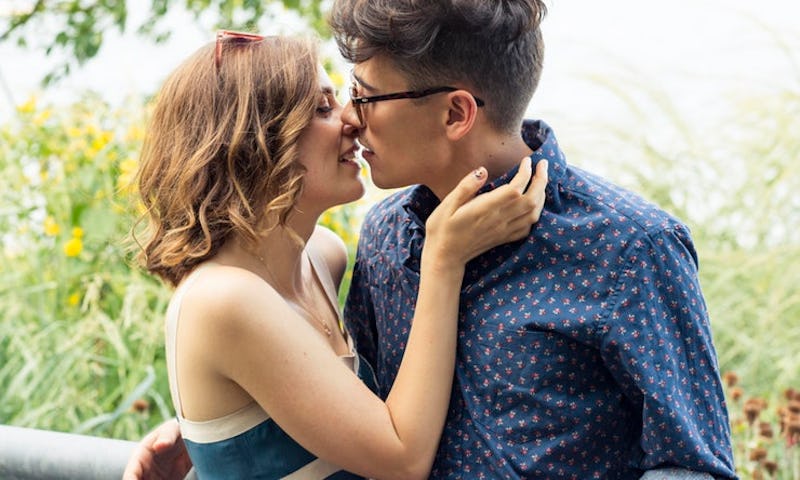 BDG Media, Inc.
While you may not necessarily expect to ever be in a long-distance relationship, many people are at some point, either for a short or long amount of time. For instance, say you live in Chicago and go to Paris for a couple weeks. You're in a bookstore and, next thing you know, you and a fellow bookstore patron start talking, and talking leads to having coffee at a nearby café, and you *really* click. But then you learn they're not visiting Paris: They live there. Then what? You still have almost two weeks left of your trip, so you both decide to spend every minute together. But neither of you want things to end once you head back home. Before you know it, you're in a long-distance relationship faster than you can say LDR. You're wondering how to make your long-distance relationship work and talk to everyone you know for advice.
"Long-distance relationships can be extremely challenging," Relationship Specialist Jen Elmquist, MA, LMFT, and author of Relationship Reset: Secrets from a Couples Therapist That Will Revolutionize Your Love for a Lifetime, tells Bustle. "Being separated from someone you love takes an emotional, psychological, and physical toll on each partner, along with adding extra stress and pressure to the relationship. On the other hand, long-distance relationships can also provide a season of deep growth for a couple, and build fortitude into a relationship that has a lasting effect."
For better or worse, many people have been in LDRs, and some continue to be in them even after they get married. In fact, according to a May 2013 article titled, "Absence Makes the Communication Grow Fonder: Geographic Separation, Interpersonal Media, and Intimacy in Dating Relationships" in the Journal of Communication, people in LDRs tend to have stronger bonds from more constant, deeper communication than relationships where couples live in the same place. Furthermore, The Center for the Study of Long-Distance Relationships states that 2.9 percent of all U.S. marriages are long-distance as of 2005. I know a few couples like this, too. In one case, the husband lost his job and eventually found a new one — a two-hour flight away, in New York City. So he flies from Chicago to NYC every Sunday night, then flies back to Chicago, to his wife and kids, on Friday night.
Luckily, with how advanced technology is these days, and how much it continues to evolve day-to-day, it's easier than ever to keep in touch with your long-distance partner. Below, couples share how they made, or still make, their LDRs work.