These Are The Best Natural Hair Products To Pack In Your Carry-On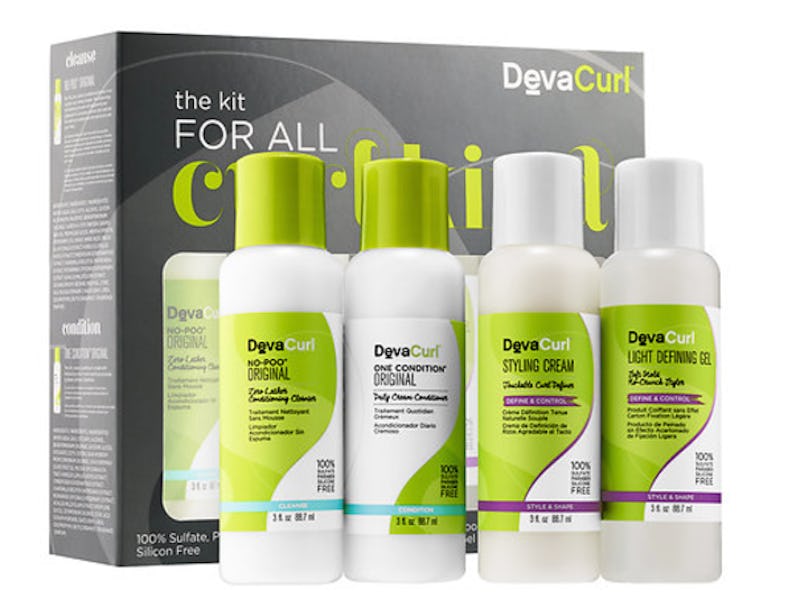 Whether you're flying high, road tripping, or heading home for the holidays, packing for a trip can be incredibly stressful. For naturalistas, stress levels rise exponentially when you attempt to narrow down the hoard of curly hair care and tools it takes to tame your mane daily. Travel-friendly natural hair products will be your new go-tos if there's any hope for maintaining your coils while on the go.
There's nothing worse than spending hours packing just to arrive at your destination and discover you've left your favorite beauty products behind. Scrambling to replace a must-have won't necessarily work out, especially when the right hair care products for your texture aren't always readily available. To ensure you don't leave any of the essentials behind, you'll want to be equipped with the best travel beauty products a naturalista can buy. An arsenal of mini curl creams, cleansers, and conditioners will not only help keep your packing light, but also ward off the threat of a bad hair day. No curly girl wants to deal with frizzies, flyaways, and dehydrated strands while on vacation, after all.
Loaded with everything you need to keep your mane in check, these 15 travel kits ensure your hair slays while soaking up the sun, sightseeing, and more.