15 People Reveal Their Favorite Unusual Thanksgiving Side Dish Idea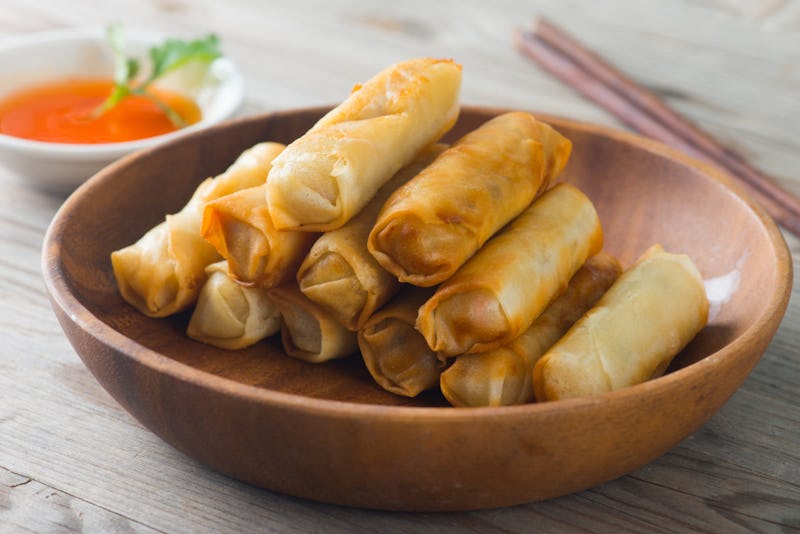 wong yu liang/Shutterstock
For many of us, Thanksgiving is when we gorge ourselves on turkey, stuffing, mashed potatoes, green bean casserole (*breathing heavily*), and gravy — which I personally drink through a straw. However, not all of us are so traditional, and that's stupendous. If you're looking for more uncommon Thanksgiving dishes to celebrate the holiday with a delicious twist, I've rounded up 16 food items that are sure to throw your dinner guests for a major loop this year. Better yet, they all came from Reddit, so you know things are about to get strange.
Turkey and all the typical fixings are great and all, but tradition is about what's special and meaningful to you. The only "rule" is that you should spend the day with people you love, laughing and hopefully eating really good food that you can post about on social media, because pics or it didn't happen.
For some people, that means roasting a giant bird and trying not to set the house on fire. For me and my family this year, that means koosa, grape leaves, za'atar bread, and ma'amoul and baklava for dessert (and trying not to set the house on fire). And for others, it might be one of these 16 dishes.
Whether you cook it from scratch or defrost it 30 minutes before mealtime, whether it's homemade or delivery, eat whatever makes your heart do cartwheels. Happy Turkey Day!